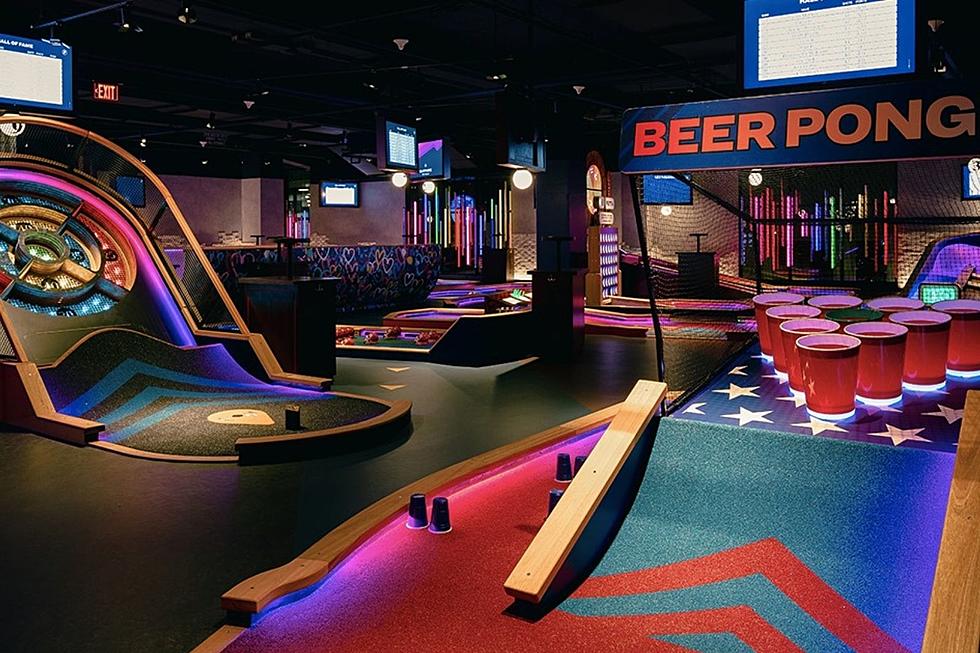 ROAD TRIP: A Massive 26,000 Square Foot High-Tech Mini Golf Experience to Open in Boston
Facebook via Puttshack
All throughout New England, mini-golf is almost guaranteed to be on your list of things to do during the warmer months. According to Boston.com, a new monstrous mini golf chain called Puttshack is set to open their first location in the Northeast this spring, and it will absolutely be road trip worthy when it does.
---
What is Puttshack?
Puttshack proclaims itself to be mini golf taken up about 10 levels. The company currently operates multiple locations in London, England with two locations in the United States currently in Atlanta and Chicago. Puttshack is planning an aggressive expansion for 2022, with new locations opening in Miami, Denver, Nashville as well as Boston's Seaport District.
---
What Makes Puttshack So Cutting Edge?
All of Puttshack's courses are indoors, which allows it to be a year-round operation. For their massive 26,000 square foot location, they'll have 4 different neon-lit 9-hole courses. Rather than carrying around a scorecard and one of those sharp little pencils, your personal Puttshack profile will be attached to your ball. It'll keep track of how you score as well as other stats on your game. Results are displayed in real time on scoreboards throughout the facility.
---
No Time For Boredom
One of the drags of mini golf can often be waiting for the group playing in front of you to finish up a hole. With that in mind, Puttshack has mini games at several custom holes throughout each course, where players can work out their trivia skills amongst other things. There's also a digital prize wheel for champions to truly celebrate their victory.
---
Is Puttshack only mini golf?
Puttshack Boston will feature an extensive menu of street foods inspired by world cuisine. Additionally, they'll have a craft cocktail and draft list. In case you're wondering, Puttshack also allows cocktails to be enjoyed during gameplay, as each hole is fitted with drink and food holders.
---
As of this writing, there is no firm date for Puttshack Boston to open, but their website continues to promise a grand opening in the Spring of 2022. The address is slated to be 50 Pier Four Boulevard, Boston, Massachusetts.
14 Images That Have Been Projected on Funtown Splashtown's Astrosphere Over The Years
15 Fun Ideas For Your New Hampshire Winter Bucket List
Here are some exciting winter happenings in New Hampshire that are sure to bring some frosty fun to your day.