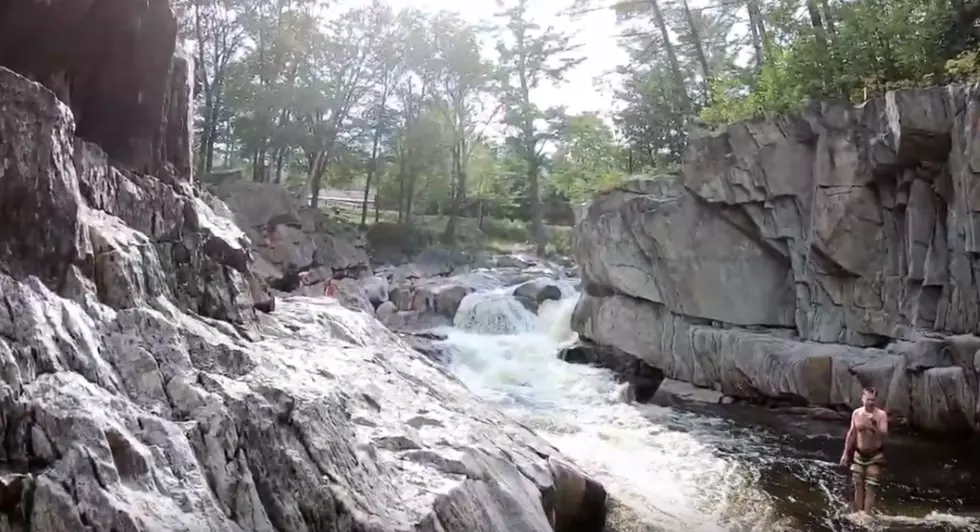 Experience Maine's Picturesque Coos Falls Right From Your Car
Youtube
Normally, getting to the most-beautiful places in Maine requires you to leave your vehicle and take a lengthy hike down a trail or through the woods.  Normally, but not always.
There is a picturesque waterfall in Central Maine that you can see from your car!  Yes, you can practically drive right up to this amazing natural wonder!
According to Only In Your State, Coos Canyon is just off Route 17 in Byron, Maine!  It's a short drive from Farmington.
The canyon, carved by the Swift River, is a quick walk from the parking area.  And, while it doesn't have a massive waterfall, there is a good 15' drop.
In the summer, it's a great place to take a dip and cool off.  This time of year, the changing foliage make the views spectacular!
It's about an hour's drive from anywhere in Central Maine, but worth the trip.
The fact that you can see the waterfall right from your car makes this trip a great option for anyone with very small children.  It also makes a great road trip you can take with your elderly parents or grandparents.
Have you been to Coos Canyon?  Share your pictures and videos with us through our app or on Facebook.
9 Maine Staycations Your Family Needs To Take
As we continue to recover from the pandemic, and we deal with an economy that is not all that great, there is a chance you will not be taking any big vacations in 2022. We want to make sure you still get out and have some fun! We've put together a list of great staycations you can take with your significant other or, in many cases, the entire family. This list was inspired by
Only In Your State
. . Let us know what your favorite places to visit in Maine are by messaging us through our app or on Facebook.
Have you signed up for our email newsletter?  Several times a week, we send out an email loaded with the top trending content from our websites.  Local news, info about contests, details about local events, entertainment news, and more.  All sent right to your email inbox.