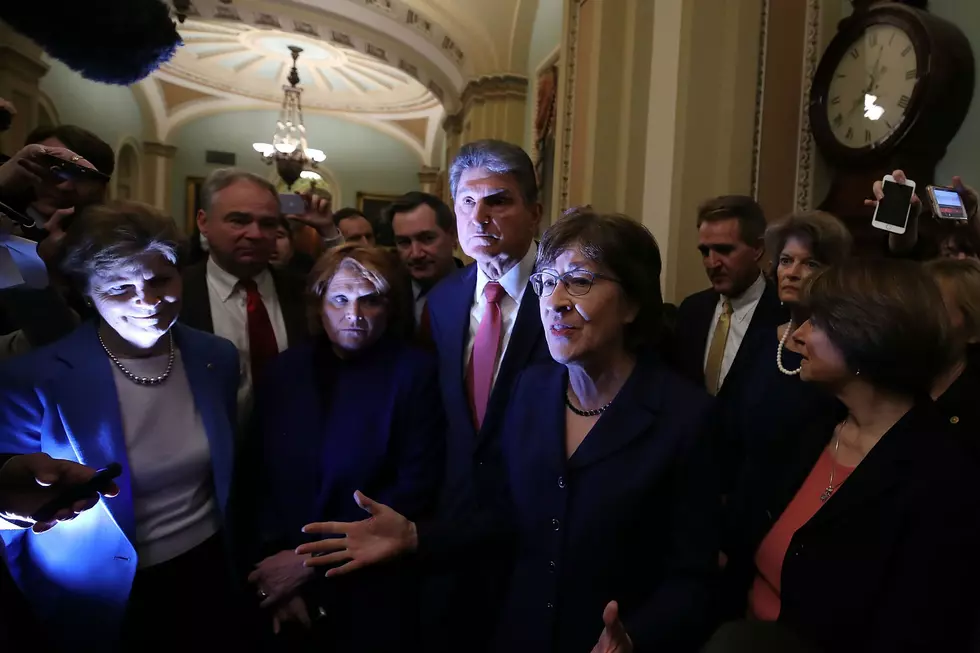 Senator Collins Has Made her Decision on Whether to Remove Trump
Getty Images
Maine Senator Susan Collins was one of a handful of republicans we have been watching to see how they would vote this Wednesday in the impeachment trial.
According to WABI, though dozens of Mainers have gone down in DC calling for Collins to vote to impeach, the Senator announced today that she plans to vote to acquit the President on both charges that have been brought against him.
House democrats brought two articles of impeachment against the President pertaining to a July phone call with the President of Ukraine, Volodymyr Zelensky. One article sited abuse of power, or quid pro quo, and the other was for obstruction of Congress.
As the hours of testimony have seemingly gone on and on, it finally looks like this may all come to an end tomorrow. It appears as though Mitch McConnell and the republicans will have the necessary votes to acquit the President on both articles.