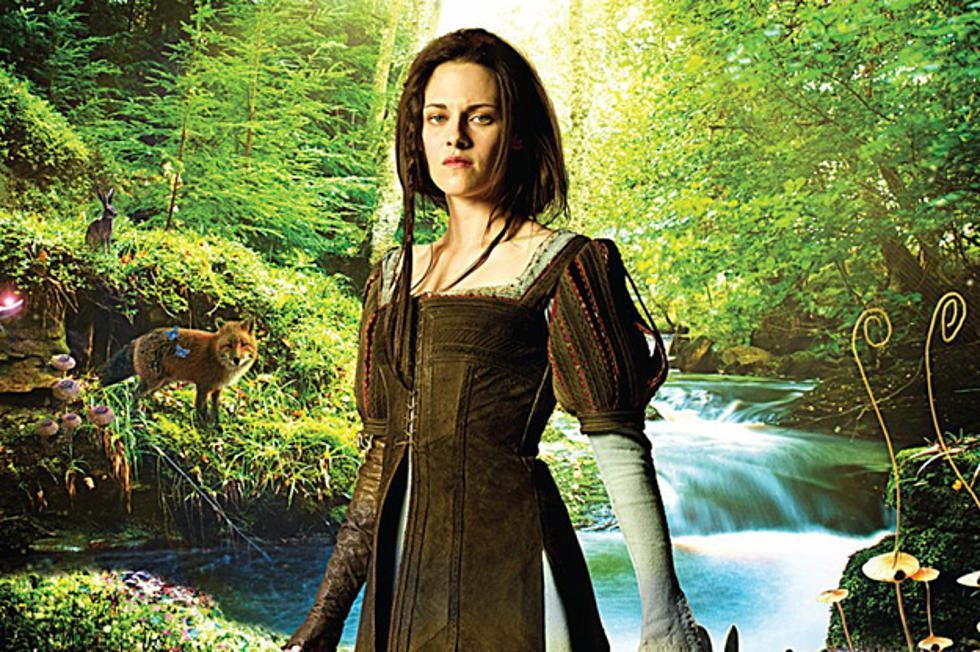 'Snow White and the Hunstman' Could Be a Trilogy Because Why Not?
Universal Pictures
Apparently it takes three films to tell the story of Snow White, so not only is 'Snow White and the Huntsman' getting a sequel, it might also getting a third installment to make it a complete trilogy.
'Snow White and the Huntsman' is like 'Star Wars' -- at least, that's what screenwriter David Koepp thinks. According to Vulture, the scribe was on hand for a special advance screening of 'The Iceman,' starring Michael Shannon as the famed contract killer. While there, Koepp was asked about the planned sequel to 'Snow White and the Huntsman,' and he told Vulture:
"It's like 'The Empire Strikes Back.' I felt like they had a really, really great idea that seemed like a natural extension of the story ... Snow White is queen now, but the mirror is still there. It doesn't bode well for our innocent little queen."
This sounds less like 'The Empire Strikes Back' and more along the lines of the 'Star Wars' prequel trilogy -- watching Kristen Stewart turn into an evil queen and allowing the story to come full circle could be mighty interesting, if we're reading into this correctly. Koepp goes on to hint the third film:
"There's plenty to go. There's also a great idea for a third movie."