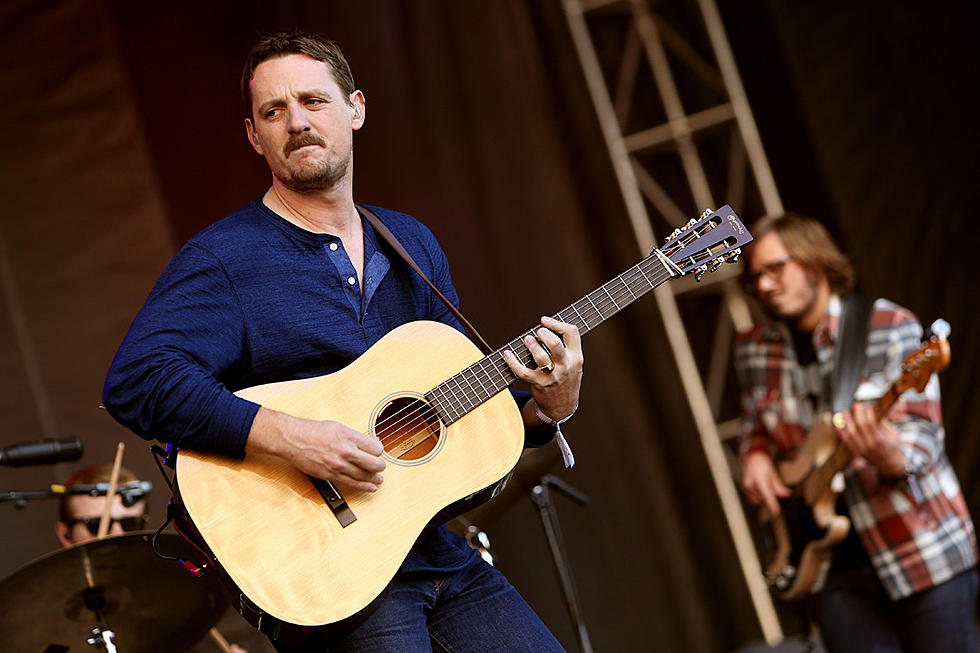 Sturgill Simpson Dedicates Best Country Album Grammy Win to Wife, Son
Mike Lawrie, Getty Images
Sturgill Simpson joked that "the revolution will not be televised" at the end of his Grammy acceptance speech on Sunday afternoon (Feb. 12). The singer's A Sailor's Guide to Earth album won Best Country Album, a good sign for fans hoping he'll win one of the night's big awards.
Simpson quoted Gil Scott Heron's famous work at the end of a short speech during which he thanked his wife and two-and-a-half-year-old son. He recalled his wife forcing him to move to Nashville six years ago as he was working on a railroad in Utah. His last album, Metamodern Sounds in Country Music, was critically acclaimed and Grammy nominated. This is his first Grammy win.
Simpson's album topped Brandy Clark's Big Day in a Small Town, Loretta Lynn's Full CIrcle, Maren Morris' Hero and Keith Urban's Ripcord in the category. It's been a good day for non-mainstream country musicians thus far. Earlier Pentatonix won in the Best Country Duo and Group Performance category. Between those wins, songwriter Lori McKenna picked up a Grammy for writing Tim McGraw's "Humble and Kind."
While critically acclaimed, Simpson is not the darling of mainstream country music. Last summer he blasted the ACMs during a Facebook post, saying they were using the late Merle Haggard's name and legacy for their benefit. Simpson is also slated to perform on Sunday night, and he's nominated in the all-genre Album of the Year Grammy category.
Earlier during the 2017 Grammy Awards Premiere Ceremony Hillary Scott of Lady Antebellum picked up two Grammy Awards for her Love Remains album and the song "Thy Will." Both came in Contemporary Christian categories.
See More Photos From the Grammy Red Carpet
Watch the Top 5 Moments From the 2017 Grammy Awards