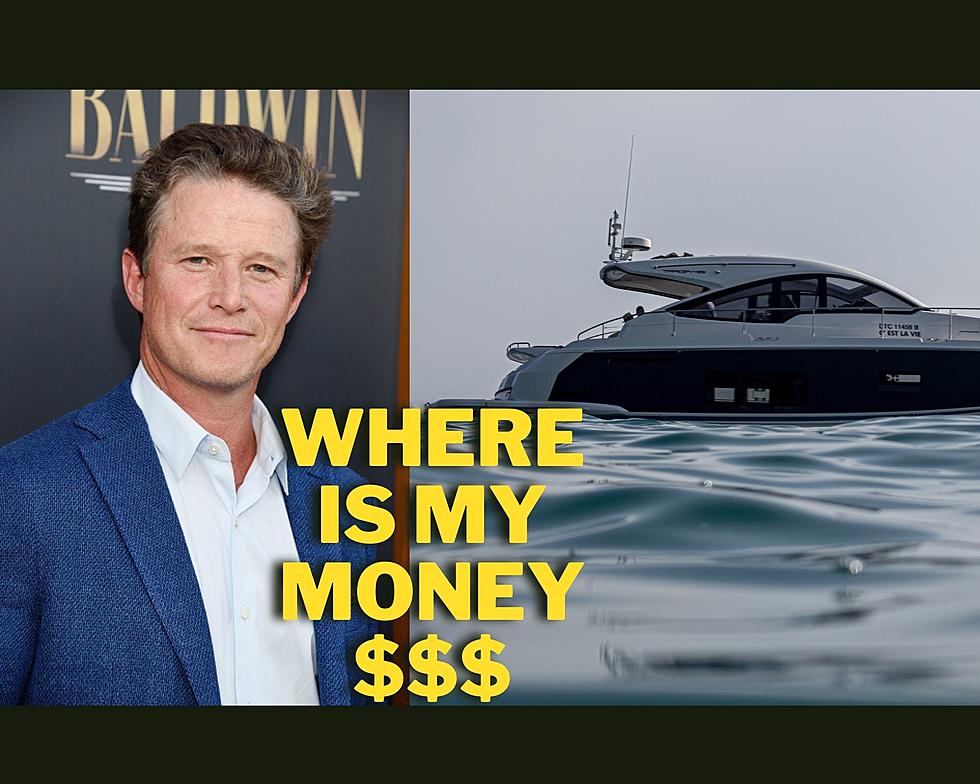 Television Celebrity Suing Rockport Maine Boat Dealer
Jéan Cloete on Unsplash, Getty Images, Townsquaremedia/Canva
Billy Bush, best known for hosting the television show "Extra" , "Access Hollywood" and also a former fill-in host for NBC's "Today Show" has filed a lawsuit this week against a Rockport Maine boat dealer at the U.S. District Court in Portland.
According to a report by the Bangor Daily News, Bush states that Yachting Solutions, LLC of Rockport is holding his down payment for a quarter million dollar boat they can't seem to deliver, and won't return the down payment  of $171,474 as requested.
The boat dealer through their attorney has said that the delay is due to a supply chain issue. Billy Bush was in Maine back in May of 2021 to purchase the boat. According to the report, The purchase agreement required three payments of $85,000 with the final payment due when Bush was to take delivery on July 1st 2021.
Bush has said the company offered him another boat that was similar, but he wasn't interested.  When he requested a refund,  a sales person indicated he would get one but has not received it so he is left with no other solution than to sue for its return.
If you are still trying to place exactly who Billy Bush is, a first cousin to former President George W. Bush, along with his brother Jonathan Bush who founded athenahealth which has a facility in Belfast.
These Celebrities Call New England Home
These celebrities all have ties to New England in some way, shape, or form!
The 20 Least Populated Maine Towns
Maine is a vast state, which can be quite remote in some areas. Amazingly, Maine has numerous towns that still exist independently even with very little population. Here is a list of the 20 least populated towns in Maine.
You know there is just something about using our free radio station app that makes life easier. The B98.5 app makes it easy to request a song, message the DJs on the air, even enter contests that are available on the app only. You can also stay current with news and happenings around town. To be "in the know" turn on the push notifications for exclusive content and local breaking news. It's the best way to hear about breaking news first. Stay connected to B98.5 for FREE with our B98.5 app. It's a FREE download on Google Play and the Apple App Store. Check it out, tell your friends and family and stay connected with us!