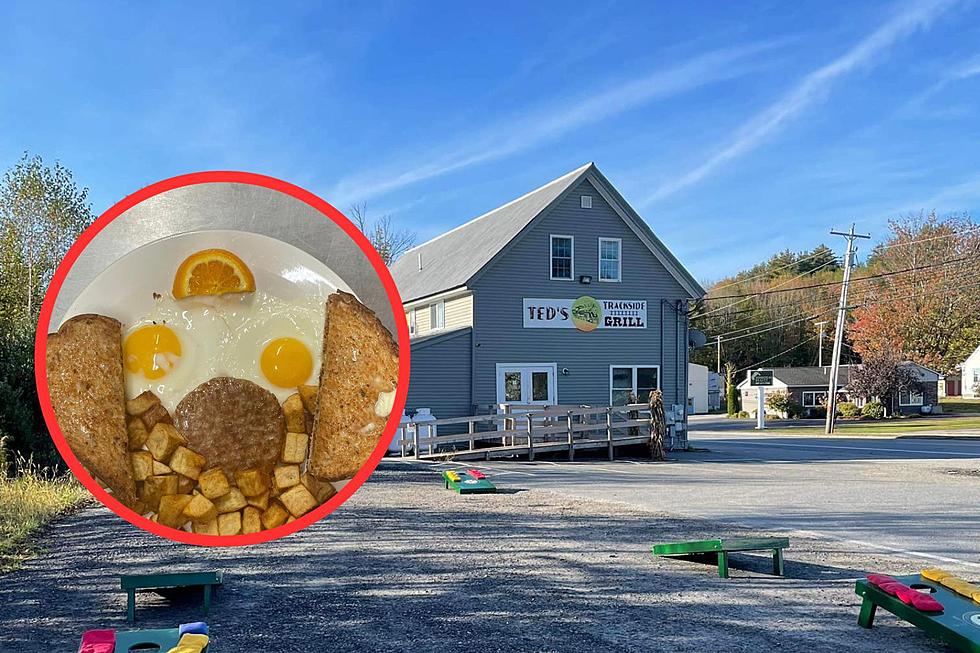 The Absolute Best Home Fries in Maine Can Be Found at This Down-Home Eatery
Ted's Trackside Grill
For starters, I should probably share with you that I have the most limited pallet when it comes to adults that I know. I primarily survive on peanut butter sandwiches and chicken nuggets. I guess you could say I'm a bit of a health-nut.
However, what I do know a lot about is breakfast food. Who doesn't love breakfast foods at all hours of the day, am I right?
Whether it's pancakes for breakfast, bacon and eggs for lunch or French toast and sausage for dinner, breakfast always hits the spot. Now that I think of it, why isn't all food just breakfast food?
Anyway, I digress. Back to the point at hand here. I
know a thing or two about delicious breakfast food because outside of Jiff pb, it's all I eat. That's why when I tasted the delightful fluffy morsels at this locally-owned restaurant, I just had to talk about them.
My first encounter with the marvelous home fries from Ted's Trackside Grill in Winthrop happened last year during the annual Camp Out Hunger event when they graciously brought a whole breakfast buffet up for the staff working the event.
Now don't get me wrong, ALL of the food was freaking spectacular, but those home fries just hit differently.
They aren't just the perfect size, they're also the perfect golden brown and have the perfect combination of seasonings contained within. And, while I don't know the top-secret details of the particular seasonings, I don't really need to. All I know is that they are 100% perfection.
I could literally just eat these for breakfast every single day- much to my doctor's dismay.
If you haven't been to Ted's Trackside yet, you really should. They are situated in the heart of downtown Winthrop right on Route 133... by the railroad tracks. Get it? Ted's TRACKSIDE Grill?
They offer a wide array of dining options including breakfast, lunch and dinner and even have a wonderful outdoor seating area where they frequently have live entertainment.
Check out their Facebook Page for their menu and daily specials... and don't forget to try the home fries... you won't regret it!
Maine Food Establishments Visited by Martha Stewart
Martha Stewart spends quite a bit of time in the Pine Tree State. Here are some of the fine local establishments she has frequented recently.
Gallery Credit: Chris Sedenka