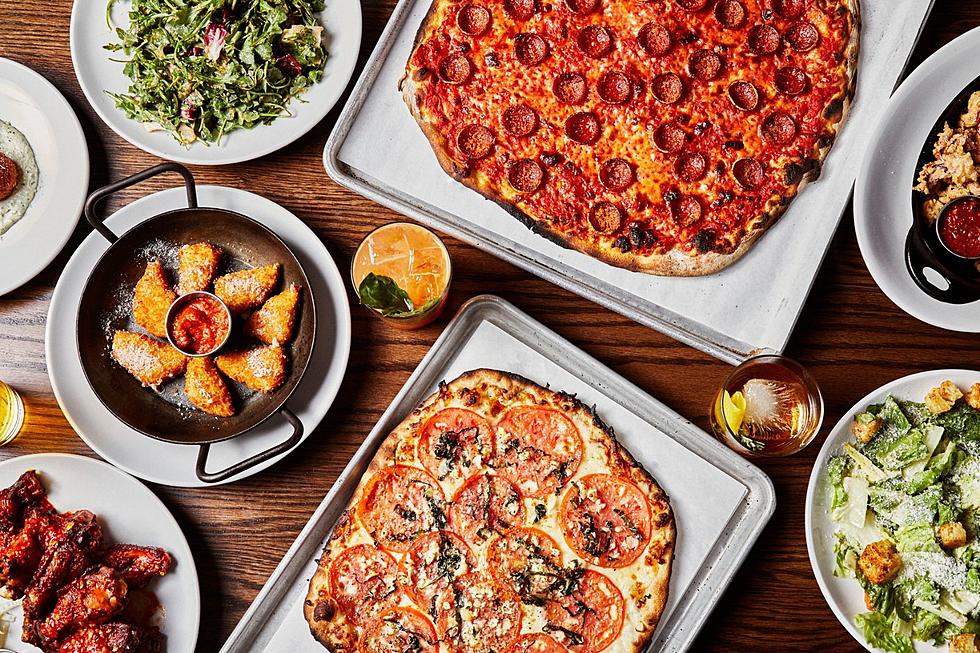 The Best Pizza Place in New England is Finally Expanding to Massachusetts
Sally's Apizza via Facebook
There's nothing like finding that favorite pizza place, style of pizza, or both. And even then, it's fun to venture out and see if you can find a new favorite. But we just can't help ourselves when it comes to finding that perfect slice of heaven.
Get ready for this pizza that's only in Connecticut for now, but will soon have two new locations in Boston. It's consistently getting top billing as one of the best pizzas in the country, and no, it's not New York style. Also, it's called 'apizza' not pizza.
I'm sure you've heard of New Haven-style or Connecticut-style pizza. If you haven't, then no biggie, as it's a specialty that took off with a cult-following decades ago but stayed close to home. So, allow me to welcome you to ultimate deliciousness.
Here's the lowdown, pizza lovers. Although there are several New Haven or Connecticut-style pizza places, it's Sally's Apizza that's not only adding Connecticut locations, but also opening two new restaurants in Woburn and the Seaport District of Boston, according to Boston.com.
Founded in 1938, Sally's is known for its hand-crafted, authentic New Haven pizza with a sweet and tangy tomato sauce. They're light on cheese (unless you want more), and their char is iconic, one-of-a-kind, and the most identifiable aspect.
According to Boston.com, the two Boston area restaurants will have specialty pies as well as the classics, including white potato and rosemary, plus the original New Haven OG that is the clam pie.
15 New Hampshire Phrases Out of Towners Don't Understand
In New Hampshire we have some words and phrases that have made many a tourist raise their eyebrows. It's just a little reminder that they are more than welcome to visit our beautiful state but they will never be ONE OF US. muahahaha
Gallery Credit: Kira Lew
Live in a Modern Day $60 Million New England Castle on 75 Acres with a Moat
Gallery Credit: Jolana Miller