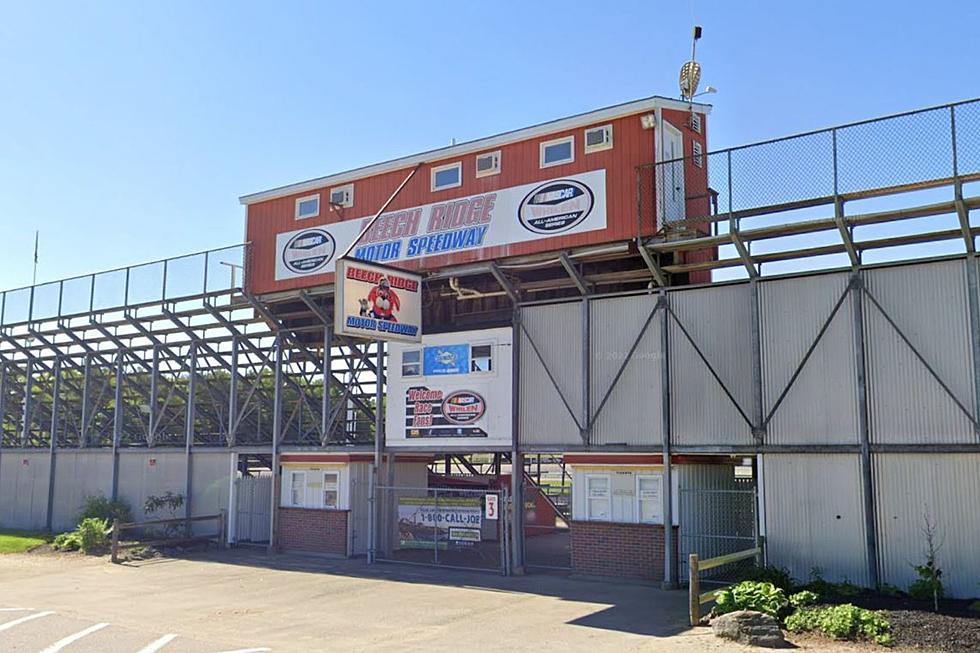 The Closing of Maine's Beech Ridge Motor Speedway Still Stings for Race Fans
Google Maps
It's been two years since Scarbrough, Maine's Beech Ridge Motor Speedway closed and the land sold to developers. Race fans across New England were heartbroken that this Maine short track that had been around since 1949 would not see the green flag drop again.
Beech Ridge's track was 1/3 of a mile and a NASCAR-sanctioned asphalt, oval auto racing track. It's no New Hampshire Motor Speedway, but that was its charm.
Much like other small tracks in New England like Oxford Plains Speedway, Wiscasset Speedway, and Lee Speedway in New Hampshire, they have that local, hometown feel to them. Most drivers are from New England, except for big events like the Oxford 250.
Something about that small oval puts you right in the action, and Beech Ridge had that until they were sold on September 11, 2021, to a land developer. Two years later, the deal had fallen through, and the abandoned land is up for sale again.
There's a great video on YouTube from Shua Pit Cycles that tells the history all the way up to the final checkered flag at Beech Ridge. The channel is relatively new, but you can tell the person behind it who lives near Beech Ridge Motor Speedway is a lifelong fan of local auto racing.
It's a shame that such a great piece of Maine's history and a source of great entertainment had to go out like this. With no buyer for the land yet, there's an ever-so-slight chance that someone may purchase the track and bring racing back to Beech Ridge. We can only hope.
The 20 Most Visted Maine State Parks in 2022
Gallery Credit: Chris Sedenka
READ ON: See the States Where People Live the Longest
Read on to learn the average life expectancy in each state.
Gallery Credit: Hannah Lang