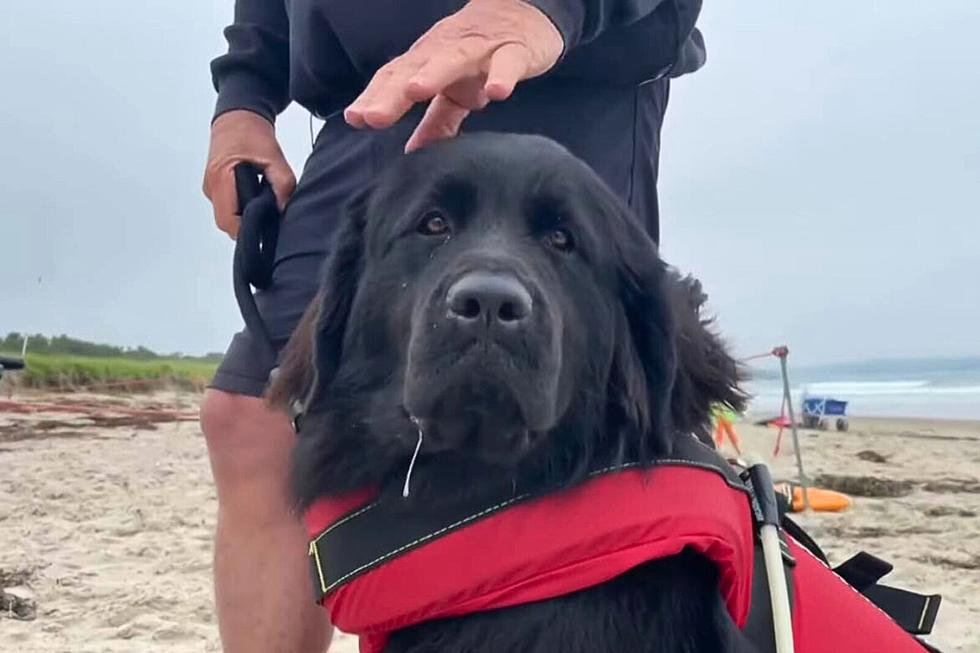 The Nation's First Doggie Lifeguards Right Here in Maine
News Center Maine via YouTube
A dynamic doggie duo are making waves at the beach in Scarborough! There currently is a shortage in Maine within the Lifeguard world as News Center states, but no fear because this furry duo is literally coming to the rescue!
According to News Center Maine, Greg Wilfret is a dedicated beach-goer at Scarborough Beach State Park in Maine. He has worked as a Lifeguard and now manager at the park since the 70s and has witnessed over 1,000 rescues!
He has two very important employees that assist him in this vital work. Beacon and Buoy!
They are Newfoundlands which is a dog breed. Yes, dogs that are certified in saving lives!
Beacon is the first pup in the nation to serve as a Lifeguard at a public beach! His younger brother, Buoy is in his first year of training. Both attending the American Academy of Canine Water Rescue program.
Greg told News Center that it's almost like his dogs were "built for this kind of work."
Why? Their swimming is incredible due to their body type and strength. Their mouths are shaped in a way where the water can filter seamlessly while their treading and their fur is insulated so they stay warm.

They understand how to help in a crisis and also help to assist other Lifeguards in rescues.
Not to mention, beach enthusiasts love to stop by and say hi!
Some people even travel from far away to come and meet Beacon and Buoy. They are pioneers in their own right!
If you're planning a day at this Scarborough beach, make sure to stop in and say hi to Beacon and Buoy!
Field to Fork: The Best Farm-to-Table Restaurants in New Hampshire
T&B's Celebration Center in Skowhegan, Maine is For Sale
The 30,000 square foot building features an arcade, bowling alley, tavern and massive event space