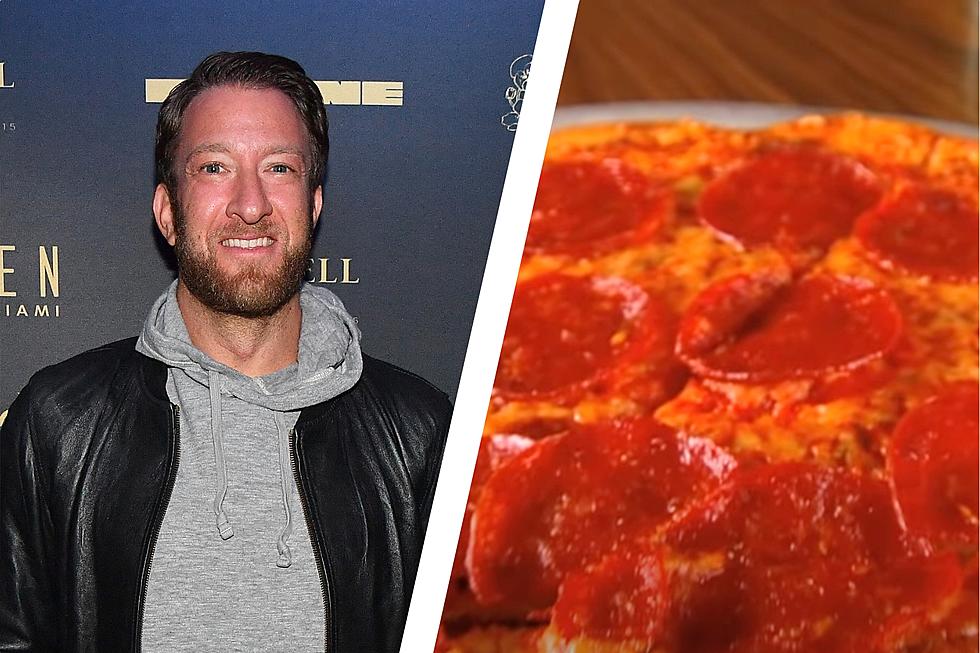 The No. 1 Pizza Place in New England According to Barstool's Dave Portnoy
Getty Images; Phantom Gourmet via YouTube
I always say, the most hated AND the most loved man in America, Barstool's CEO & founder, Dave Portnoy is most famous for his pizza reviews.
"One bite. Everybody knows the rules" is his tagline.
The man goes around to popular pizza joints, takes one bite of their signature slice, and harshly rates it from 0-10.
Has Dave Portnoy Ever Given Out A Perfect Pizza Review Score?
In Barstool Sport's history, no pizza spot has ever gotten a perfect 10 ranking until he found this one, which happens to be right here in New England.
That's right, the No. 1 pizza place, according to Portnoy from his review, is Monte's in Lynn, Massachusetts.
You can check out his review in this YouTube video below:
That's a big deal to get a 10 from this insanely stubborn (in the best way) man, especially when it's the only 10 he's ever given so far. (The YouTube video does note in the description of the video that this was from early on in his pizza review days and that he said it was "heavily influenced by it being pizza he grew up on.")
You can check out a list of his "One Bite Pizza" rankings here. There are a number of other top ones from New England.
However, some followers were not happy about his Monte's review. They seem MAD mad in the comment section:
Phantom Gourmet even went to Monte's in one of their YouTube videos, so you can see more about the place in the video:
Why hasn't Dave Portnoy Ever Been to Maine?
As I'm scrolling through all the pizza places he's reviewed, I noticed he has never once been to Maine to review any pizza shops out here.
This might shock you, and I might get some haters for this one... but if Dave were to come to Portland, Maine, I think he should review Slice Bar's pizza.
Before you shoot, Portnoy's style is very plain, very to the point, and he just loves simplicity...
Listen to this review below:
According to Brainyquote.com, this is what Dave looks for when he's reviewing pizza:
"Crispy, don't do a ton of sauce, but kind of a well-done, coal-fired pizza is my jam"
That describes Slice Bar, everybody's late-night, drunk munchie pizza slice spot.
Look, the way I see it? It's either exactly what he's looking for since it's just the most basic of all basic pizzas, or we get a hilariously awful review out of it. It's a win-win.
Sidenote: If I were to pick a spot in Portland for Dave to review that was my favorite in Maine, I'd have to go with Slab.
I mean, that deep-dish slice is absolutely a large piece of serotonin.
And it was named one of the best in the entire United States by Daily Meal. Take that for what you will.
LOOK: 25 must-visit hidden gems from across the US
From secret gardens to underground caves,
Stacker
compiled a list of 25 must-visit hidden gems from across the United States using travel guides, news articles, and company websites.