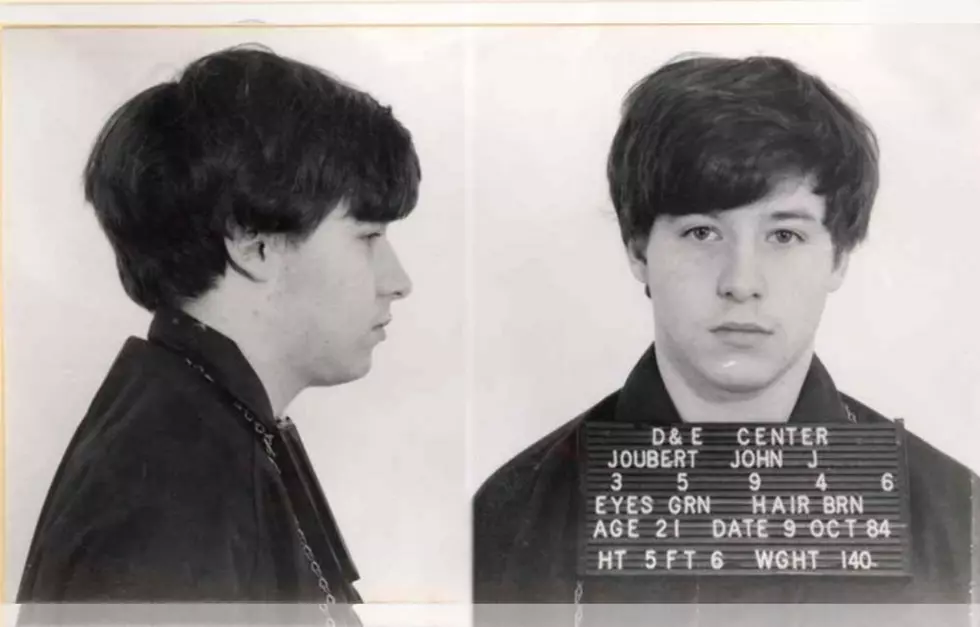 The Story of The Serial Killer That Attended Cheverus High School
John Joubert, Nebraska Detention Center
*****Content Warning: Mention of the murder of children and cannibalism.*****
Earlier today I read that it was today in 1978 that notorious serial killer Ted Bundy took the lives of two Florida State University students in their own sorority house. This got me thinking, about serial killers in Maine. This is when I learned of John Joubert.
John Joubert, also known as the Woodford Slasher may not be widely known but his crimes ultimately resulted in his execution.
Joubert's troubling thoughts, which eventually turned into actions, began when he was a child. He said he had fantasized about killing and eating his babysitter according to Insider.com. Joubert grew up in Massachusetts but when he was around 11-years-old his parents divorced and he moved with his mother to Portland according to Murderpedia. In his young teen years, he became quite the bully. He allegedly stabbed a girl with a pencil and the following day he used a razor blade to cut another girl while he rode his bike past her. This kind of behavior continued through his school years. According to Wikipedia, he went on to attend Cheverus High School
In 1982 when Joubert was 19-years-old he took his first victim, an 11-year-old boy named Richard "Ricky" Stetson. Ricky was jogging Back Cove. The boy's body was found along I-295 the next day. He had been stabbed, strangled, and bitten. Police at the time ran out of leads and the case went cold.
Joubert joined the Air Force and was stationed in Nebraska where he took his next two victims.
On September 18, 1983, 13-year-old Danny Joe Eberle went missing after taking off on his paper route. He was found days later reported New York Daily News. He was bound, stabbed eight times, and had bite marks.
On December 2nd of that same year, 12-year-old Paul Walden went missing on his way to school. Once again, days later his body was found.
Joubert wasn't even on police radar until a woman thought he was acting suspiciously outside of the church nursery school she was the director of. She took down his license plate information. He then attacked her but, thankfully, she was able to get away. Once police caught up to him, he confessed.
At this point, he was finally tied to the murder in Portland and for it, he received a life sentence. The murders in Nebraska, however, earned him the death penalty. He was executed by way of the electric chair on July 17, 1996.
Enter your number to get our free mobile app
Read on for the Top 10 Safest Cities and Towns in Maine