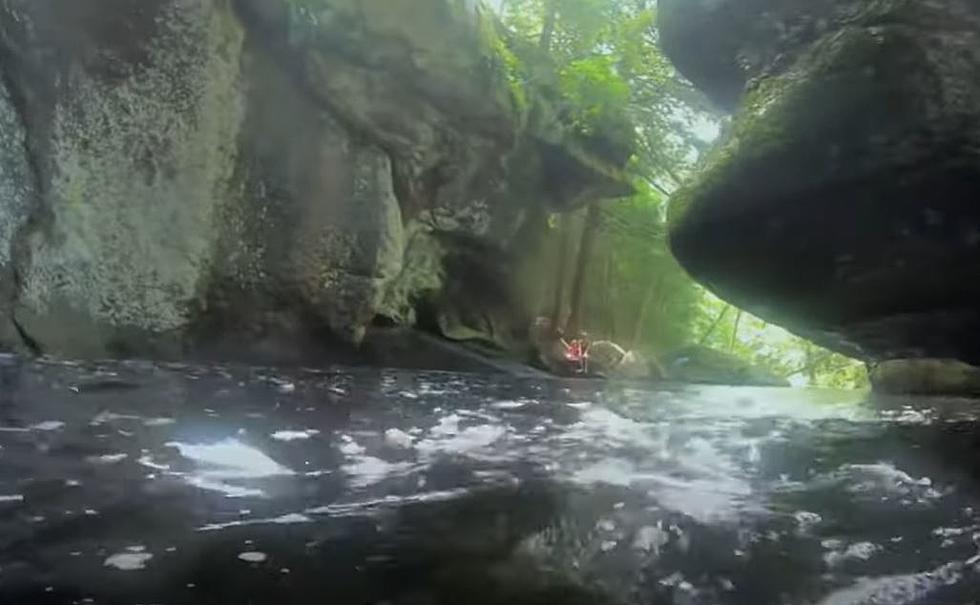 This Maine Swimming Hole Is Like Visiting A Tropical Island
Youtube
Even though Maine is filled with great things to see, do, and eat all in plain sight, most locals would agree that a lot of the best things about our state are kind of hidden.  Hole in the wall restaurants, shortcuts that only locals know about, hidden beaches, etc.  There are dozens of hidden gems across the state.
We are pretty sure this secluded Western Maine swimming hole would definitely count as one of those hidden gems.
Kezar Falls Gorge is located in the Town of Lovell, Maine, the swimming hole is on the Kezar River, which is fed by 5 Kezar Pond.
If you are coming from Central Maine or Northern Maine, the easiest way to get there would be to make your way to North Waterford, Maine.  From there, hop onto 5 Kezars Road.  A few miles down the road, you'll see a small parking area.  Pull in and hike down to the river.  Keep in mind that, as the place is really secluded (hidden) there is a good chance that there may not be any other cars in the parking lot.  So, keep a close eye out for it.
The only word of caution from several of the people who have visited the swimming hole is that, due to the fact it is a steep trip down and the fact there is a current, really young people should not make the trip.
Check out this great video:
What do you think?   Have you ever been here?  Let us know your thoughts by sending us a message though our app.
Make a Splash: Discover the Best Swimming Spots in New England