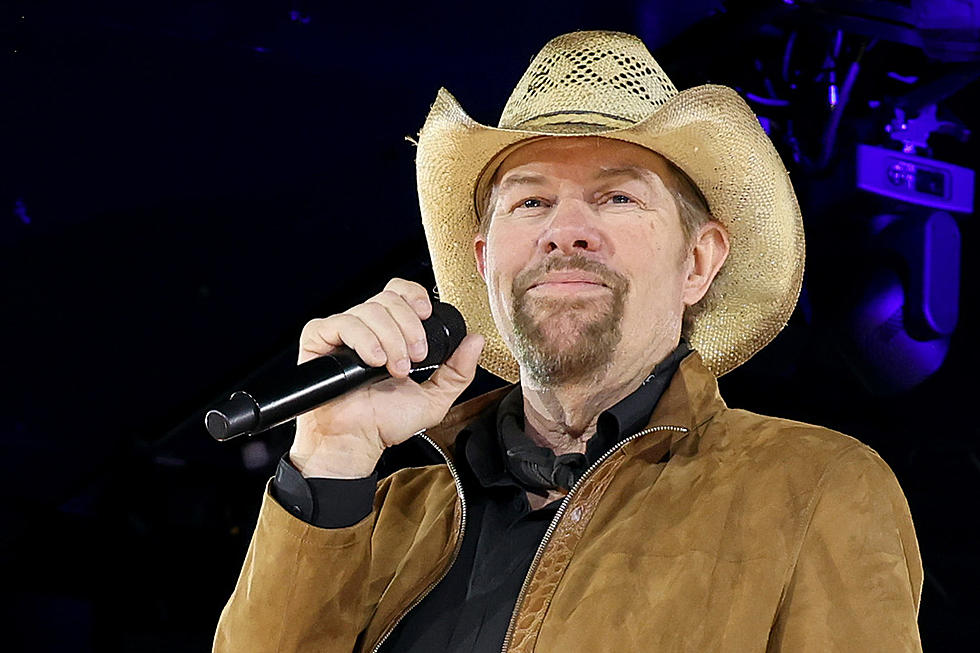 Toby Keith Sells Out His Third and Final Las Vegas Show: 'I Can't Wait'
Jason Kempin, Getty Images
Toby Keith's fans have now sold out all three of the concerts he's planning in Las Vegas, Nev. this December.
The singer shares the news on social media and thanked his concertgoers for their interest in his live show. "Thanks for the sellouts," Keith wrote, alongside a photo graphic of a banner advertising the events. "I can't wait to play these shows."
Keith's short Vegas run will take place at Dolby Live at Park MGM. The shows are set for Dec. 10, 11 and 14. The singer originally planned for only two shows in Vegas this December, but after both nights sold out the very first day tickets were on sale, he announced that he was adding "one last show" to the limited run.
Performances from Keith have been rare events recently, ever since he announced his stomach cancer diagnosis in June 2022. At the time, the singer wiped his tour calendar clean so that he could focus on treatment and recuperating from his illness.
Earlier this year, the singer returned to the stage for a couple of pop-up shows in his home state of Oklahoma. At the time, he said those shows were a trial run to see if he had the stamina to tour. In late September, he gave a televised performance of his song "Don't Let the Old Man In" during the People's Choice Country Awards, and his appearance was one of the highlights of the night. "Don't Let the Old Man In" shot to No. 1 on the iTunes Country Songs and Videos chart after the show.
Surrounding his TV performance, Keith also gave fans an update on his health, saying that he felt "good" but was still taking his illness day by day. "You get good days, and, you know, you're up and down, up and down," he said during a PCCAs red carpet interview. "It's always zero to 60 and 60 to zero, but I feel good today."
62 Artists Not in the Country Music Hall of Fame
Which county singer is most deserving of a Country Music Hall of Fame induction? Here are 62 artists that don't have a medallion yet, with some thoughts on when each is eligible and if their fans can expect that nod soon.
Gallery Credit: Billy Dukes