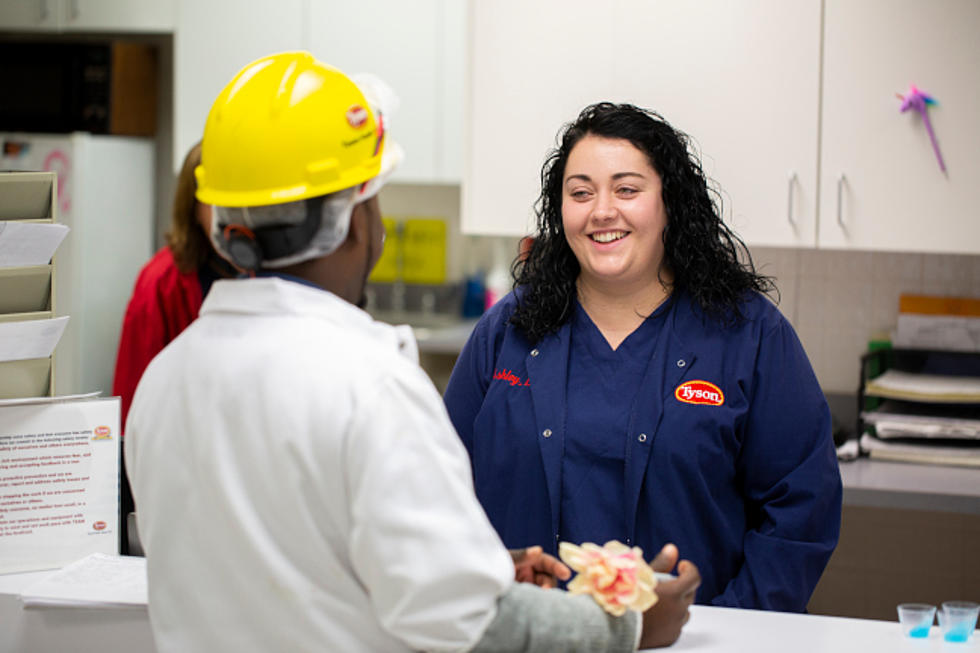 Tyson Food Wants to Offer You a Lucrative Sign-On Bonus
Beth Hall/Tyson Foods
When it comes to searching for a new job, it's important to consider not only what type of benefits an employer might be offering but also any hiring incentives such as sign-on bonuses as well.
A sign-on bonus is great because it is money paid to you simply for taking the job that you've been offered. While the amount of the sign-on bonus varies from employer to employer, they can be quite lucrative.
For example, Tyson Foods, which is currently hiring in our area, is offering a $2,250 sign-on bonus for Production Workers and a $5,000 sign-on bonus for Maintenance and Refrigeration workers.
In addition to the sign-on bonus, Tyson has many other tangible benefits to offer such as paid vacation and holidays, 401K, stock purchase, insurance, on-the-job training and plenty of room for advancement within the company.
Tyson is located right in the heart of Portland and has several different positions available for immediate hire such as General Labor, Machine Operators, Forklift Operators, Maintenance, and Refrigeration.
Interested in joining the Tyson family? Visit them online today at TysonFoodsCareers.com to learn more about the jobs that are currently available and to submit your employment application.