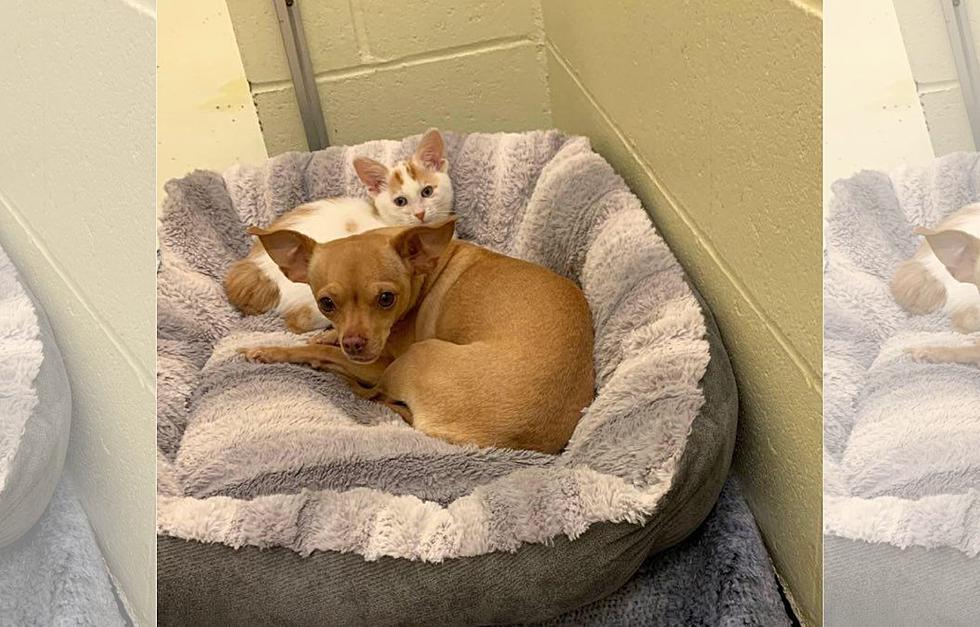 Unusual Bonded Pair Looking for a Maine Home
Kennebec Valley Humane Society via Facebook
It's not unusual for animal shelters to get bonded pairs. Maybe two cats who were raised together from the same litter, a couple of dogs who have been buds forever, maybe even a couple of ferrets or bunnies.
It's not often you see a pair who are typically enemies; a dog and a cat.
This is just what Kennebec Valley Humane Society (KVHS) in Augusta found with Issy and Heartbreaker. KVHS regularly takes in animals rescued from Georgia and the two recently made the long trip.
They were inseparable during the journey and snuggled the whole way in an unlikely friendship.
Now Issy and Heartbreaker are looking for a home, together. If you have room in your home for a cat/dog combo give KVHS a call.
Enter your number to get our free mobile app
Check out these 50 fascinating facts about dogs: