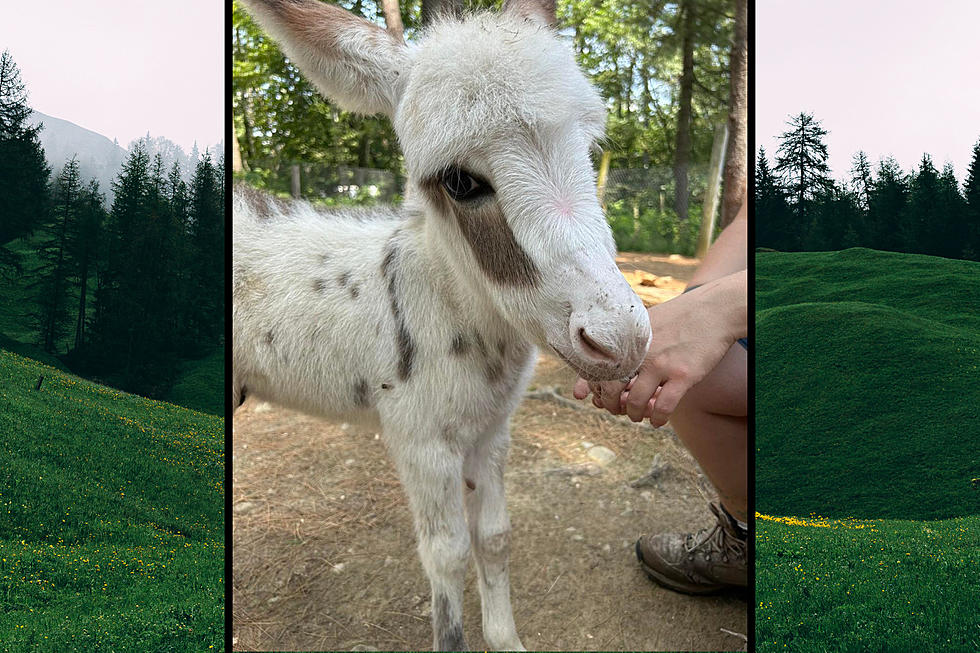 Want to Make Your Day Better? Pet a Stinkin' Cute Baby Donkey at This Maine Zoo
Dew Haven Maine Zoo & Rescue via Facebook/Canva Pro
Once upon a time, I went to a zoo in Maine during a school field trip. I was amazed at the sight I saw. It was a baby moose. Since moving to Maine I had not seen such a majestic creature and I only imagined what they looked like. After all, being born in a different state all you hear about Maine is the iconic Moose roaming free.
After that day I have always loved travelling to Maine zoos and visiting their animals. Now, the animal I will share with you today is so stinkin' cute you can't help but fall in love with it!
Meet the donkey - with its adorable floppy ears, big expressive eyes, and sweet demeanor. It would be practically impossible not to instantly make you smile after coming face to face with this little guy.
Where is this stinkin' cutey?
Dew Haven Maine Zoo & Rescue in Mount Vernon. They posted about this young donkey recently on their Facebook page and everyone is going bonkers with cuteness overload!
Dew Haven stands out as an iconic and familiar zoo and animal rescue. It is a non-profit organization, giving a safe haven to their animals in need. Beyond their compassionate care, they embrace the mission of giving education on animal wellness and conservation. Through their commitment, they not only rescue and protect these precious little guys but also inspire every person from Maine and beyond to cherish and safeguard the natural world we share with them!
If you're interested in giving yourself a bucket full of good feels, visit Dew Haven on Facebook or their website to plan when you can visit and become showered with big love from their little donkey!
15 Wacky New England Animal Stories from 2023
Maine Woman Offers One of a Kind End-Of-Life-Photography for Your Pets
Maine Woman, Lauren Spencer created the Tilly Project, an end-of-life pet photography network and grief resources for families, and it has changed lives. She saw a need and is filling it now with love and healing