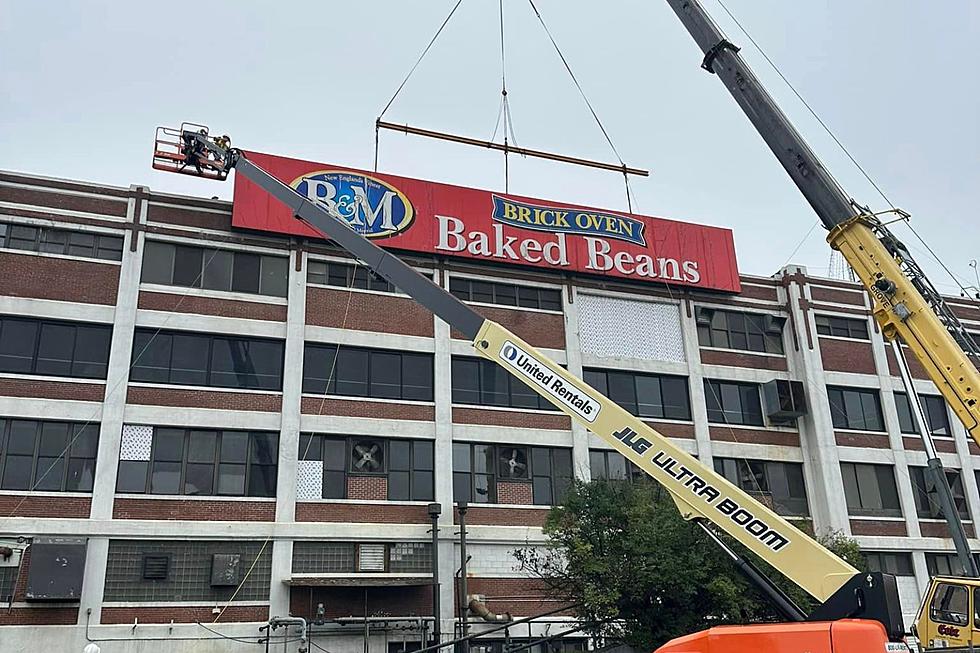 WATCH: Famous B&M Baked Beans Sign Finally Removed in Portland, Maine
Neokraft Signs Inc. via Facebook
We knew this day was coming, but it still feels wrong, especially since it was 110 years ago that the B&M opened their state-of-the-art cannery overlooking Casco Bay, in Portland. On September 12, 2023 the iconic B&M Baked Beans sign was taken off the former B&M plant.
B&G Foods, the owner of B&M which was founded in Portland, announced in 2021 that they would be closing the century-old plant and spreading out production of their baked beans across several other plants.
The property and buildings were sold to Northeastern University's Roux Institute, a graduate educational institution focused on digital engineering, genomics, and life sciences. The B&M plant will be renovated to be one of the buildings on the campus.
Demolition began in June of 2023 and the iconic smokestack was demolished and captured with some amazing drone footage.
Sadly, today was the day that the B&M Baked Beans sign was removed from the building by NeoKraft Signs out of Lewiston, and the significance of this event was not lost on them as they posted photos on the Facebook page showing the work to be done to remove the sign.
The sign has had many iterations over the 110 years it has been on the building. This particular sign was up for at least 20 to 25 of those years if my memory serves me correctly.
After the NeoKraft crew detached it from the building, a crane from Cote Crane lifted it off the building.
The sign was brought down to the ground by the crane and from there, we're not sure what will happen to it. I'd love for someone to be able to purchase it and put it on display somewhere in Portland as a reminder that even though B&M Baked Beans are now made somewhere else, they will always be a product of Maine.
25 Celebrities Who Have Owned Homes In Maine
From Kittery to Islesboro, some of Hollywood's biggest names have owned homes in Maine. We explore the who and where.
[carbongallery id="6414945fdb05aa0e9553137"]