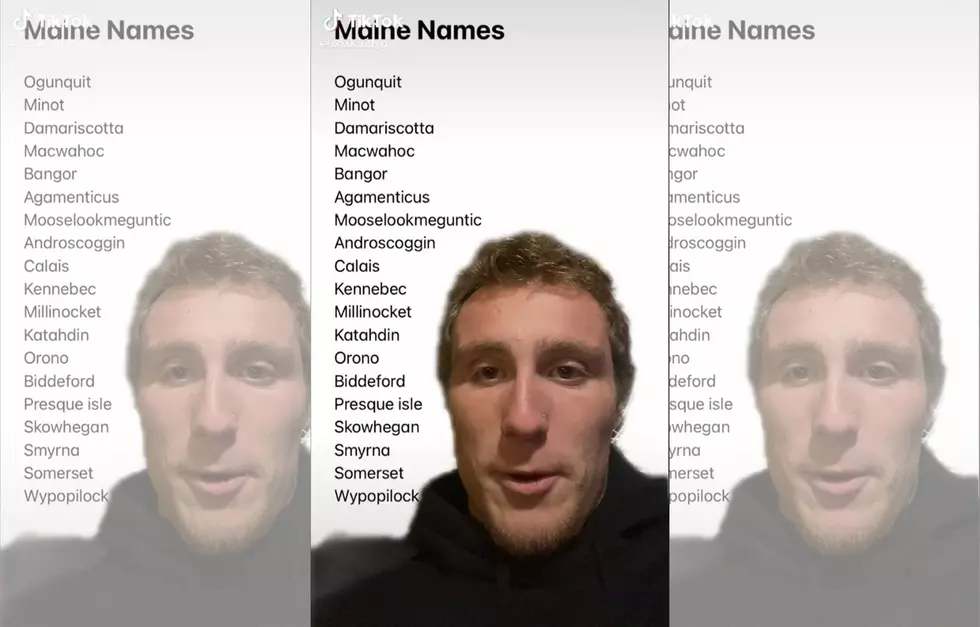 [WATCH] Florida Dude Attempts Maine Names & Fails Miserably
xoxkaitlyn via TikTok
I've spent my entire life here in Maine and never realized just how unusual some of our town names/counties/landmarks are. I say that having grown up in the Damariscotta (Dam-ruh-scott-uh) area.
I remember going to a concert at the Maine Savings Ampitheater years ago and the artist kept saying Bangor like "Banger". I was so confused. How could he get that wrong?! Then someone explained that "parlor" is pronounced "parler".
The more unusual names come from our Native American history so I can't fault this guy from Florida too much for failing miserably in his attempts to pronounce our towns.
Presumably, a friend of TikToker @xoxkaitlyn who uploaded the video, this guy is equal parts baffled, and maybe a bit impressed with our wicked hard words.
Before watching see if you can make it through the list. I know some Mainers who would certainly struggle with Mooselookmeguntic.
[Some NSFW language]
Again, I can't blame the guy for trying!
Enter your number to get our free mobile app
10 Maine Towns Out-of-Staters Can't Pronounce Correctly