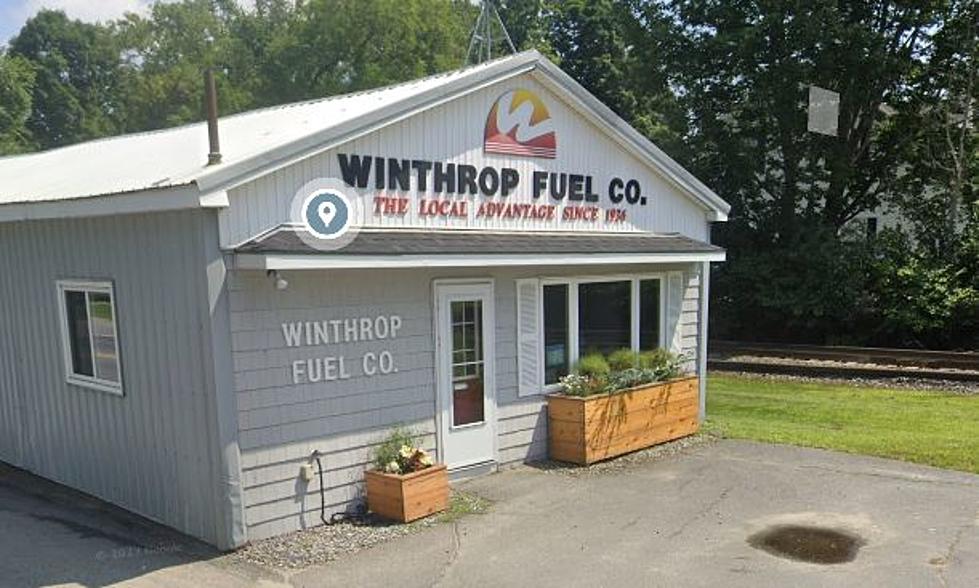 Waterville, Maine, Man Allegedly Steals Oil Delivery Truck, Leads Police on Wild Chase Before Flipping Over
Winthrop Fuel, Google Maps
It was reportedly a scene straight out of an episode of "COPS" that unfolded all across Central Maine on Tuesday morning and into the afternoon.
The Kennebec Journal reported that it all began when employees of Winthrop Fuel Company, located on Route 133 in Winthrop, showed up at work to discover one of their oil delivery trucks was gone.
Staff realized that the truck had been stolen in the dark at about 4:40 a.m. Tuesday, the newspaper stated, but by the time anyone realized it was gone and were able to call police it was about 8:25 a.m.
The Kennebec Journal reported that 37-year-old, Paul Hatch of Waterville, allegedly stole the truck and took off headed west.
Later that morning, a staff member with the state fire marshall's office noticed the truck driving through the town of Oxford, so police in the area set up spike mats, according to the newspaper. However, Hatch allegedly did a U-Turn in the area of Oxford Plains Speedway and was able to avoid the spike mats, the newspaper added.
The KJ stated that the stolen oil truck made its way through parts of Androscoggin County and eventually back into Kennebec County with police pursuit leading into Winthrop.
According to an excerpt from the Kennebec Journal,
Upon reaching the intersection of Highland Avenue and U.S. Route 202, Hatch made a right turn back toward Monmouth, officials said. As the stolen vehicle approached the intersection of U.S. Route 202 and state Route 133, it hit the back of a truck hauling a cargo trailer. The impact led Hatch to make an abrupt left turn onto Route 133, going in the wrong direction. Hatch quickly lost control of the vehicle, which then flipped onto its side.
Hatch allegedly tried to flee on foot but was captured and taken to Maine General Medical Center, the KJ stated. The suspect is expected to be taken to the Kennebec County Jail after his release from the hospital, the newspaper added.
The truck he allegedly stole was carrying approximately 1,100 gallons of kerosene at the time of the crash, according to the newspaper.
Top 5 Scenic Motorcycle Routes to Cruise in Maine
If you have a bike and are curious to know where the best routes are in Maine to travel, I've got the details for you!