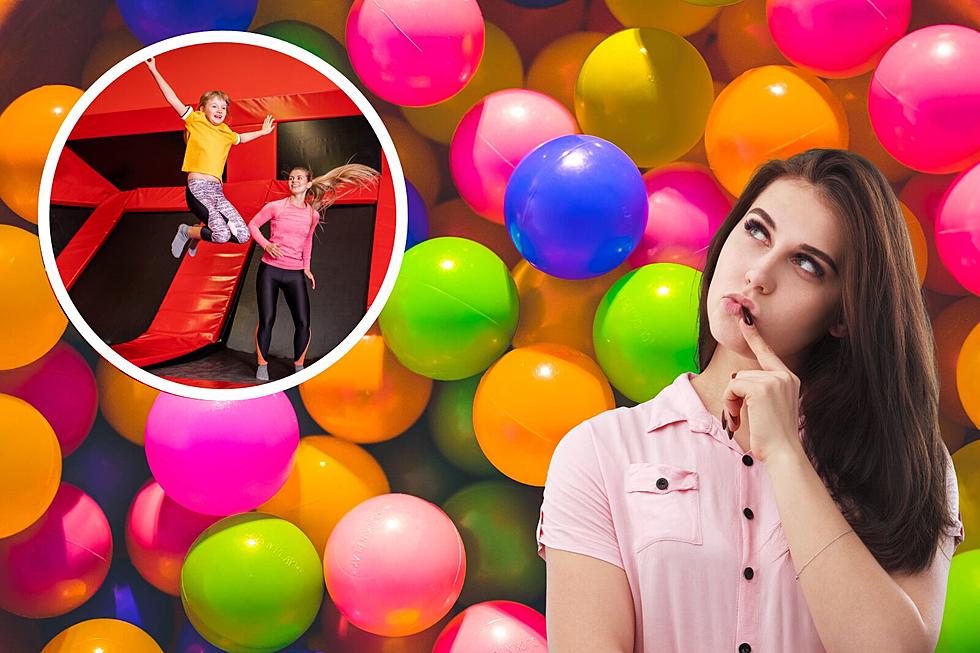 What Bothers Me Most About Parents at Maine Jump Parks
Unsplash/Canva Pro
Jump parks or trampoline parks have become increasingly popular in our state and many kiddos are excited to visit them all.
Because I have a 6-year-old, I also have visited a few parks in Maine, and I would like to make a declaration to all parents about a few things I've noticed happening inside.
This post is not directed to jump park employees but to parents.
Before your next bounce, I would like to open you up to some jump-park etiquette.
These are not rules, but for the safety of all of our kiddos, it needs to be said. I'm not here to dictate your actions either, just want to pass on some tips that I find helpful.
Here are my tips for a safe jump and fun time for all:
Explain safety before jumping. If you are a parent and you plan on hanging out in one of the massage chairs while your babies enjoy themselves within the park, please make sure to explain the rules of safety to them first. Also, you deserve to relax.
Clean up after yourself or your kiddos. The amount of germs in these places is huge, and there is no way that the employees are able to clean every ball in the pit but you can help and do your part. If you have sticky fingers or an accident, make sure to clean up after yourself or your kiddo, don't just walk away. Leaving a clean area ensures a safer experience for everyone. I have noticed on more than one occasion a parent ignoring the mess their child has made.
Keep control of your emotions. Jump parks are meant to be fun and as a mom, I can certainly understand a breakdown here and there. I have noticed conflicts arise but between parents regarding their kiddos' actions, and it's important to keep yourself composed in general, but a public area with children should be a higher priority to keep your anger in check.
So, in the interest of our kiddos' safety, it's important for me to talk about this before your next jumping adventure.
Don't get me wrong; I have a deep love for jump parks, and we have an abundance of spots to choose from here in Maine.
Our family's personal favorite is Urban Air in South Portland, and my son eagerly anticipates the day when he'll be tall enough to try the zipline. It brings me immense joy to know that we have a place for families to enjoy, especially during the long winter months or rainy Maine days.
These are just a few things that I felt compelled to share.  Sometimes courtesy has to be reiterated to continue to have a safe and enjoyable time at any Maine jump park!
14 Celebrities Spotted in Maine and New Hampshire in 2023
A number of celebrities made a trip to Maine and New Hampshire throughout 2023. Take a look to see which ones.
Maine's Coziest Cabin in Sunday River
Check out Maine's coziest cabin in Sunday River and experience Maine's fall foliage.