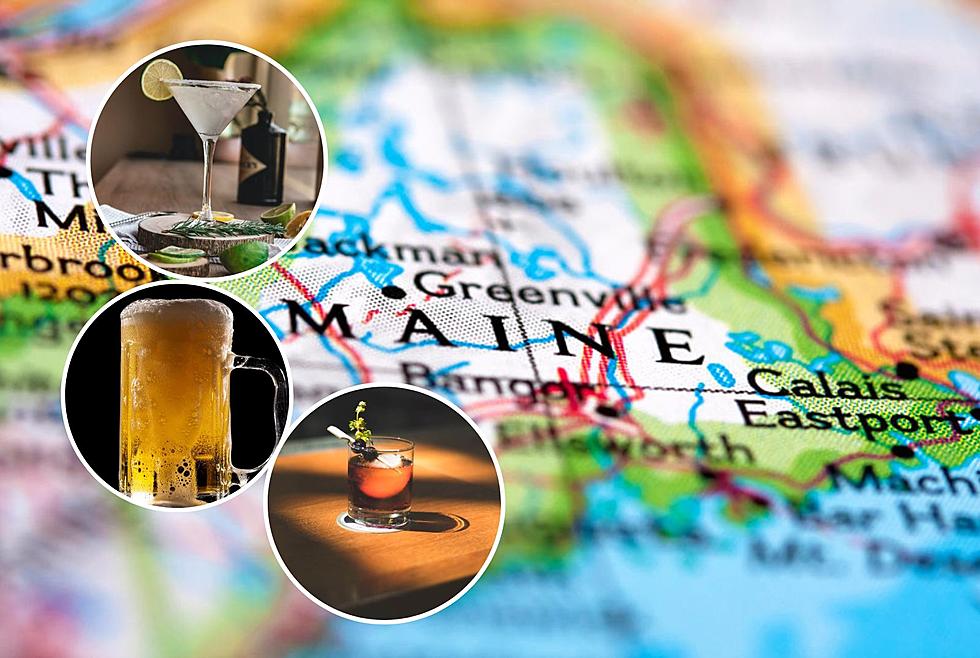 What Is The Earliest A Bar In Maine Can Legally Serve A Drink?
Canva
There is a good chance that this question is going to be asked a lot this November.  We'll get into that more a little later.
If you go out for drinks (or used to go out for drinks), there is a good chance that you know that legal closing for bars in the State of Maine is 1 AM.  All drinks need to be consumed, or taken away, by 1:15 AM.  Unless you are always a member of the "one and done" club, you know this.  It's just common knowledge.
The one catch to that is on New Years' morning.  Because New Years' Eve is such a party night, the state gives bars the opportunity to sell until 2 AM.  Drinks need to be gone by 2:15 AM.
What about the earliest a bar or restaurant can sell a drink in the State of Maine?  Yes, like everything else involving the sale and consumption of liquor, beer, and wine in the State of Maine, there are laws about how early drinks can be sold in restaurants and bars.
According to the Maine Legislature website, bars and restaurants may sell alcoholic beverages starting at 5 AM.
The law reads:
Hours for sale of liquor.  Except as provided in this subsection, licensees may sell or deliver liquor from 5 a.m. on any day until 1 a.m. of the following day.
Of course, it is important to remember that some municipalities have laws that differ from the statewide laws and regulations.  As a result, the legal opening may be different in different places.
Also, just because a restaurant can legally sell at 5 AM does not mean they will.  There is a good chance that some places are not going to be ready to serve you a Jack & Coke with your pancakes and sausage.
So, why is this going to be important in November?  On November 12th, the Patriots will host the Colts.  However, the game will not be at Gillette Stadium.  Instead, it will be at a stadium in Frankfurt, Germany.  Because of the time change, the kickoff for us will be at 9:30 AM Eastern.  Fortunately, unless local town laws prevent the sale, you should be able to go into any sports bar you want and have a beer (along with pancakes and eggs) while you watch the game.
What Are the Signature Drinks From Every State?
READ ON: See the States Where People Live the Longest
Read on to learn the average life expectancy in each state.
Gallery Credit: Hannah Lang