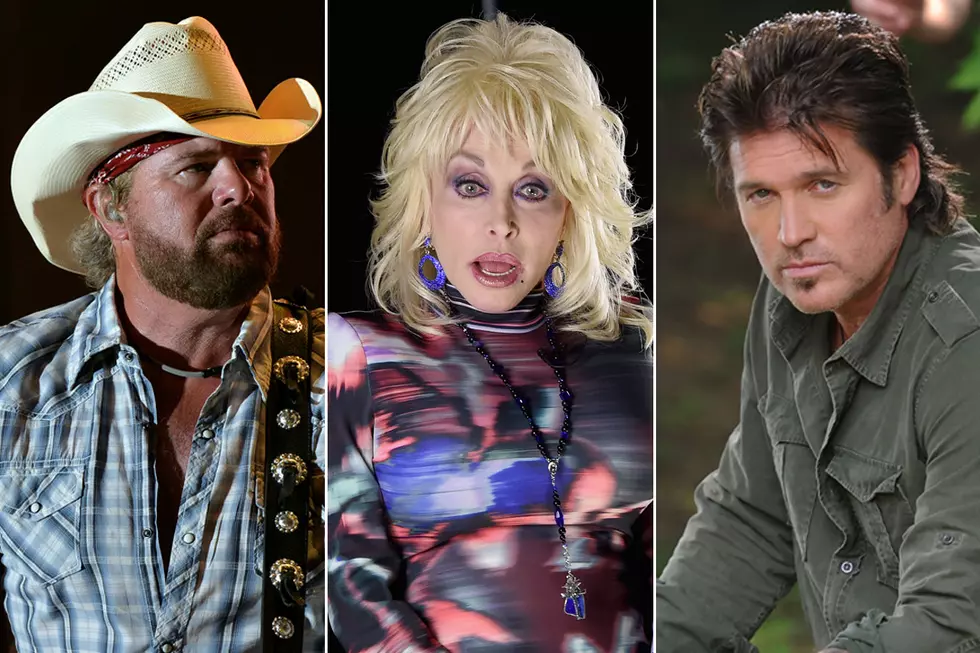 13 Worst Movies Featuring Country Singers
Rick Diamond (3), Getty Images
Just because you can do something, it doesn't always mean that you should. Some of country music's favorite singers found that out the hard way when they appeared in some movies that ... let's just say, might not have turned out as well as they hoped.
It's only natural that once a performer achieves success and fame in a particular genre, they start fielding offers from TV and movie producers who hope to capitalize on their fame to reach a different demographic slice. Sometimes it works, too; in fact, several of the stars who grace our list of the worst movies featuring country stars are accomplished actors with solid resumes.
Tim McGraw was jaw-dropping as an alcoholic dad in Friday Night Lights, and he was great in the Oscar-winning The Blind Side opposite Sandra Bullock. Kris Kristofferson won a Golden Globe for his role in A Star Is Born, and Dolly Parton racked up good reviews and big box office in films including 9 to 5 and Steel Magnolias.
But not every movie turns out that well. Whether it's a bad script, a low budget or a poorly-cast role, sometimes what looks good on paper just doesn't make it to the screen. In a couple of cases, it's pretty hard to imagine the thought process behind why someone chose to make some of the worst movies featuring country stars. But we'll let you be the judge.
13 Worst Movies Featuring Country Stars:
See Country Stars' Most Epic Movie Scenes