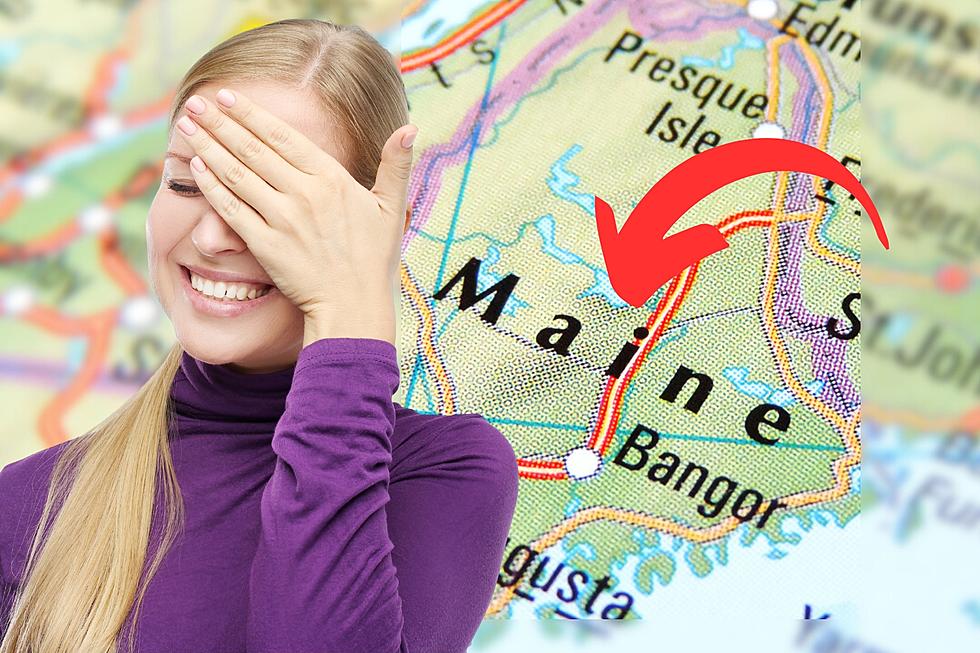 10 of the Funniest and Quirkiest Town Names in Maine
Getty Images; Canva
Maine is many things, but I think one of the funniest things about us, is how weird the names of the towns can get.
I mean, most of us can't even pronounce half of the towns in this state correctly already, nevertheless, the one's coming up on this list.
Let's do a sample run: can you pronounce The Passagassawakeag River? No? Yes? I certainly can't.
Turns out there's a cool little meaning behind this fun-to-guess river's name.
According to mainetrailfinder.com, Passagassawakeag is a Native American word meaning "place for spearing sturgeon by torchlight." Something new to learn, right?
Now that my brain is in this weird place, it got me thinking about all the other funny town names in Maine.
So let's go. Here are my top 10 funniest and quirkiest town names in Maine (in no particular order):
Friendship
Bath
Mooselookmeguntic Lake (I know it's not a town. I'm cheating because it's such a great name. Sue me.)
Strong
Smyrna
Caratunk
Molunkus
Linneus
Bowerbank
My favorite silly name that tops the cake in Maine is a town called Burnt Porcupine.
So this is actually an island. It's one of the "Porcupine Islands" located in Frenchman Bay of Hancock County.
Three other funny Porcupine Islands in Hancock County are:
Bald Porcupine Island
Sheep Porcupine Island
Long Porcupine Island
Where did all these islands get their name? Once again, there's meaning (like all your tattoos).
According to mindabet.com, Burnt Porcupine's name comes from the "charcoal colors of its rocks."
They also say, "Long Porcupine is the longest island out of all the porcupines." Go figure.
Sidenote: There are places in Maine literally named after different countries. Here's just a few:
China, Maine
Paris, Maine
'Mexico, Maine
Kokadjo, Maine
What do you think is the funniest or quirkiest town name? Let me know. There are a lot of good ones to choose from!
10 Maine Towns With Dirty Sounding Names
Bring your mind directly into the gutter as we roll through 10 Maine towns that have the dirtiest sounding names whether they're intentional or not.
25 Cannabis Shops in Maine With the Best Names Ranked
These are the best names of actual cannabis shops in Maine ranked from number 25 to number 1.