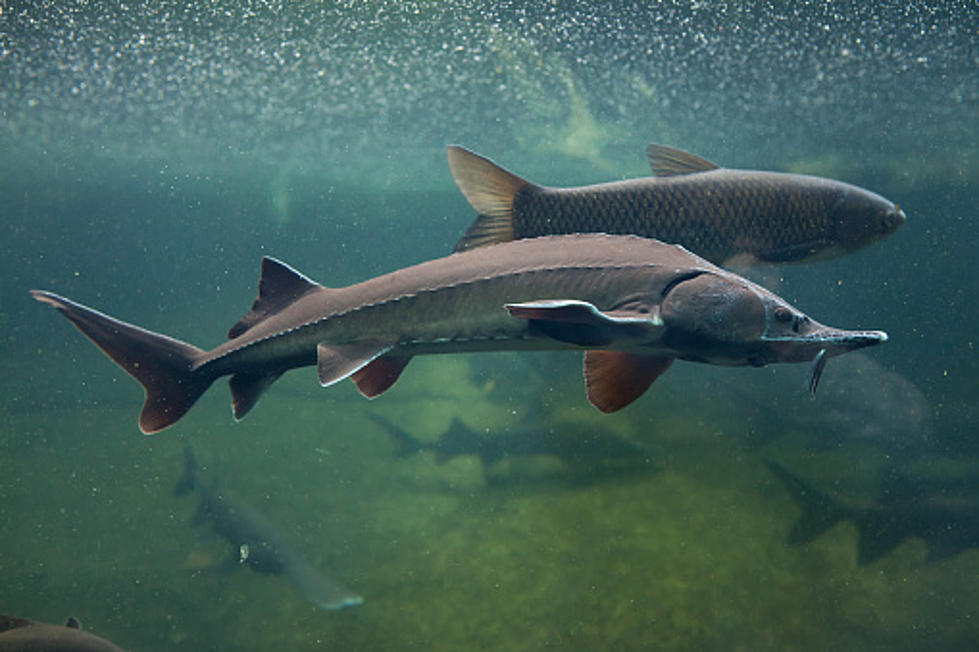 25 Sturgeons Sculptures To Adorn Downtown Augusta
Getty Images/iStockphoto
Time is running out for the artist search by the Augusta Downtown Alliance.  The deadline is slated for March 8th, and the final announcements will be about two weeks later according to a report by centralmaine.com.
If you are wondering what all the hoopla is about.  You may be pleased to learn that downtown Augusta will soon be home to 25 sculptures…all of sturgeons. Yep, that's right the fish that swim, frolic, and spawn in the mighty Kennebec river will be on display all around downtown Augusta.
These fun and historic sculptures will be made up the road a bit in Belfast.  Right now, the Augusta Downtown Alliance is on the search for artists to submit ideas for painting the sturgeon along with some of their qualifications.  According to the report, there is a $250 stipend to be used for materials.
The Augusta Downtown Alliance plans to have the sculptures on display in downtown Augusta for two years before being auctioned off which will fund other art projects for the Augusta downtown area.
Google Maps Pics Show Us How Much Augusta Has Changed In The Last Two Decades
These photos show how Augusta has changed in the last two decades. Do you remember shopping, doing business, eating, or drinking at some of these now gone businesses?
Please note that some of these address may have changed.
Top Rated Yelp Restaurants In Augusta
Here are the top restaurants in the Augusta area based on
Yelp
reviews. The restaurants are listed in no particular order. As the COVID-19 pandemic is ever-evolving, please check with each restaurant for hours and more information.
Do you have our free radio station app yet? If not, it's the perfect way to request a song, talk to the DJs, enter exclusive contests and to stay up to date with everything that's happening in and around Central Maine and the world. When you download it, make sure you turn on the push notifications so that we can send you exclusive content and local breaking news that you need to know about first. Just enter your mobile number below and we'll send a download link right to your mobile device. After that, you can download for free and immediately begin accessing all kinds of exclusive content tailored just for you. Give it a try and stay connected with us!