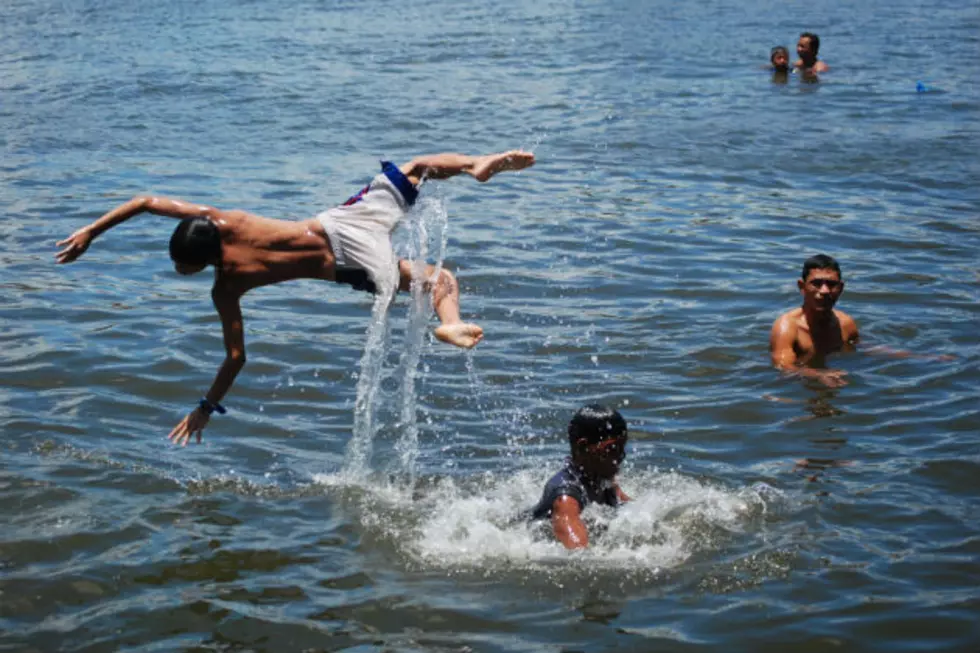 6 Maine Swimming Spots You Must Visit
Dondi Tawato, Getty Images
The summer of 2020 arrives, like an inferno, this weekend.  With temps in the low 90s expected for today (June 19th), and the temperatures for Saturday and Sunday not much cooler, staying cool is going to be a priority.
Staying inside, with the air conditioning cranked, seems like a good option.
But, what if you want to enjoy the nice weather?  After all, summer in New England really doesn't last that long.  You could always jump in the pool, right?  What if you don't have a pool?  In that case, it's time to check out one of these Maine swimming spots.
---
Cobbosseecontee Lake - This large (by Maine standards) lake is located between Manchester, Monmouth, and Gardiner.  It is known for its many coves and inlets.  And, it has the state's only inland waters lighthouse.

Damariscotta Lake State Park - A quick drive from Augusta, this park features a nice sandy beach.

Reid State Park - Find this park and beach in Georgetown.  Donated to the state by Georgetown resident Walter E. Reid  in 1946.  While it is close to Popham Beach, it is often far less crowded.

Hermit Island - Located in Phippsburg, it is not an actual island.  It is a peninsula that is connected to the mainland via a very narrow sandy causeway.  In addition to being a great place for a dip, it has hiking trails and a very small marina.

Megunticook Lake - A short drive from Camden, this lake is also the location of Fernald's Neck Preserve.  The preserve features a series of trails perfect for enjoying nature.  Another attraction is Barrett's Cove Public Beach.

Sandy Point Beach - Just down the road from the Penobscot Narrows Bridge and Fort Knox, this beach features some amazing views of the Penobscot River entering the Atlantic Ocean.

---
What is your favorite swimming spot?  Let us know by sending us a message through the app.
Enter your number to get our free mobile app