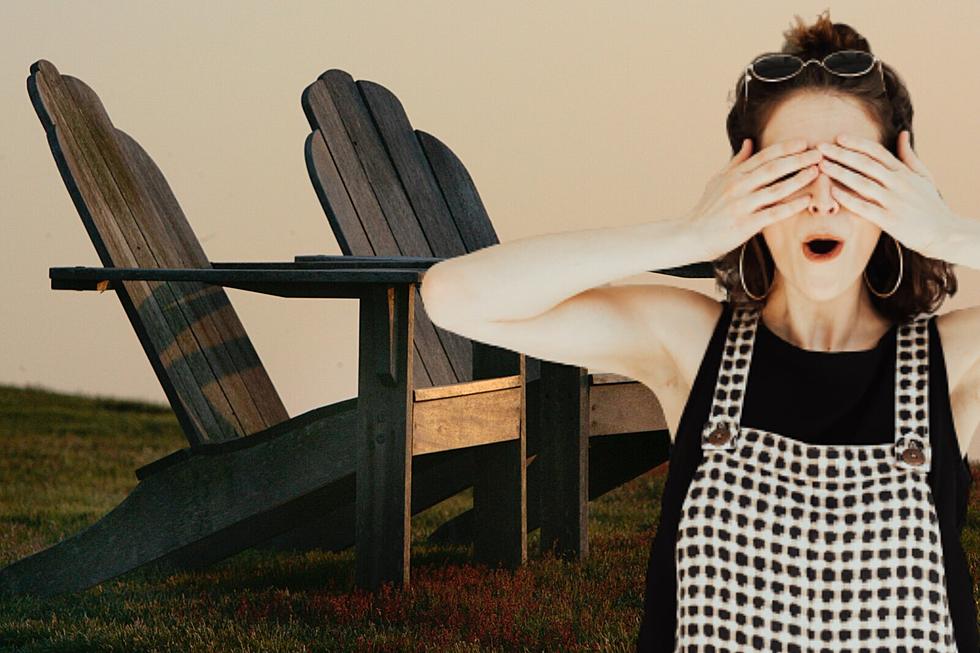 An Open Letter: The Struggle of Rising from Adirondack Chairs
Unsplash/Canva Pro
The struggle to rise is real, especially when it's from an Adirondack chair.
Let me set the scene. Last night I made two choices after pre-hosting Central Maine Idol at the Quarry Tap Room in Hallowell. One was deciding to sit down and two, I wanted to get up.
Want and need are two different things because this girl couldn't get up.
End of story? No.
They say age is just a number, but my body has a different opinion. I may be 37 because of the date of my birth but sometimes my body feels 137,328,203 years old and some change.
That being said, join me in the uncomfortable world of struggling to rise from deceptive chairs. As well as embracing the undeniable truth that I am not as spry as I used to be.
I'll begin by saying that Adirondack chairs are exquisite. They were first created in Westport, New York by Thomas Lee, according to Adirondack.net.
Now, let me be completely honest when I say that at first glance these chairs are beautiful, but upon further inspection, they are a little deceptive.
Made with love and creativity, I really do enjoy looking at them. However, while they lure you in with their "promise of relaxation" they will also eat your butt.
Not to mention, prohibit extension of your legs. Thus making you feel, well, old.
As I was sitting in the chair, pretending that I didn't want to get up yet, I knew I only had a couple of options. Option 1: Don't get up at all  Option 2: Struggle
Obviously I went with option two because my wife wouldn't want to get a call saying I was arrested for loitering.
To add to the misery, last night was packed. The house was full with fans and competitors of the popular event.
Now, for average size women and men, these chairs really do challenge your agility. I mean, I had to squeeze every muscle in my body in order to try to get my body up and it wasn't pretty. Their is a slant to the seat which sinks you down and the chairs are very low to the ground.
And it wasn't the landing, it was the moment of departure that threw me.
I had to summon all my strength and it was far from swift and graceful. So, there I was raising with determination and the as that moment of departure approached, I summoned all my strength and determination, but failed to rise. I did this several times.
It was a battle of the wills with a very comical soundtrack of my grunts.
It felt like slow motion but I have realized now that since the unpleasant experience, I should just maybe give my opinion to the good people of the Adirondack chairs:
Dear Owners,
Add a cushion?
Love,
Lizzy Snyder
Things You'll Only Understand If You Live In Maine
Don't Miss These 11 Lobster Boat Races in Maine in 2023
If you are seeking adventure, lobster boats, and new friends, check this out.