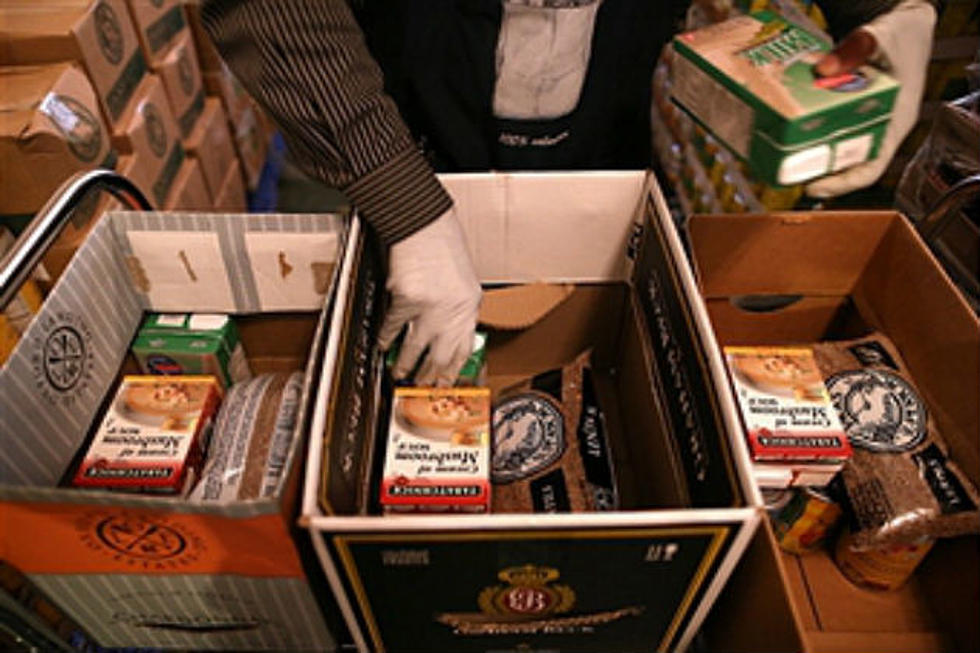 Augusta Food Bank – "Free Food Give-A-Way"
Getty Images, photo by Justin Sullivan
UPDATE: The AFB has added an additional trailer of food for todays giveaway.  So that means more people will be able to be served and the 1 case per car rule will not be in effect.
The Augusta Food Bank will be distributing 1,200 free boxes of food as part of the USDA Farmers to Families Food Box Program. This is the 3rd time they have been able to pass this on to Maine citizens regardless of income, or community. This time the boxes will be filled with a 12-14 lb. frozen turkey and a gallon of milk, a bag of apples, a bag of potatoes, yogurt, cheese, and more.
The date for the event is Thursday, October 29, from 10:00 a.m. - 1:00 p.m. at the Augusta Civic Center parking lot.
If you are planning on coming by, they ask that you enter the main entrance of the Augusta Civic Center, where individuals and signage will direct traffic to the food box distribution area. Just like previous times you will be required to stay in their vehicles, the food boxes will be loaded by volunteers. In addition to the turkey and milk, each box weighs approximately 25 lbs.
Help with funding is being provided by Kennebec Savings Bank, additional donations are being provided by, The Elmina B. Sewall Foundation and Hannaford.
The Augusta Food Bank's 2nd "Free Food Give-A-Way" was held this past August with volunteers from the City of Augusta.  They distributed (1,200) 18 lb. boxes of fresh Maine produce and dairy in a little over three hours at the Civic Center.
This event is expected to be well attended as well. Keep in mind the October 29 event is open to all individuals and families, and there are no income guidelines or proof of residency required.
Enter your number to get our free mobile app
SWEET: Here are the most popular Halloween candies