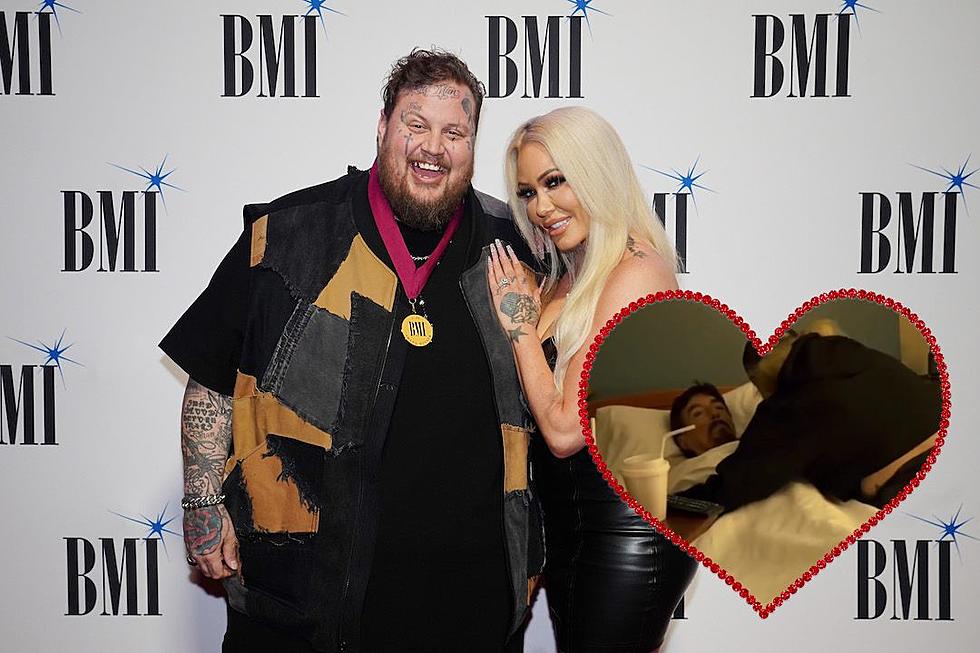 Bunnie Xo's Dad Moves to Hospice Amid Stage 4 Cancer Battle
Erika Goldring, Getty Images
Jelly Roll's wife, Bunnie Xo, has chosen to be pretty private about her dad's stage 4 cancer battle over the past few weeks. But in a recent Instagram Stories slide, she shared a brief update on her father, whose name is Bill.
The update came as a response to one commenter who accused Bunnie of "promoting hoe bag music" while her dad "is laid up in a hospital dying," implying that that sort of behavior was un-Christian-like.
Bunnie was quick to clap back at the hate, reminding the commenter that they're only privy to the parts of Bill's story that she and her family choose to share online.
"Actually, you roach motel of a human, he was moved to hospice. But none of y'all know that because I've been dealing with him privately until my last video," Bunnie writes over a video of herself visiting her dad in his medical care facility.
In the clip, she walks over to Bill's bedside and reaches down to give him a long hug.
Scotty McCreery's "Five More Minutes" — a song about soaking up every second with the ones you love — is the soundtrack for her video. Its lyrics are a fitting summary for her relationship with her dad these days, according to some reflections she shared in the slide.
"Not only am I moving an entire house & trying to make it a home for my family while trying to smile thru heartbreak ... I'm making sure my father wants for nothing," Bunnie continues. "I've been so blessed to have this time w/him and I thank GOD for helping heal my inner little girl as well as my dad's inner child."
Bunnie has been sharing Bill's story with her followers whenever she has the emotional bandwidth to address the painful topic.
Bill kept his cancer a secret for a year, telling only his wife as he worked to heal himself using holistic remedies. But after the cancer progressed to his bone marrow — making it difficult for him to walk, eat or hug his loved ones — he finally reached out to Bunnie about his diagnosis.
Since then, she's worked tirelessly to optimize his quality of life: She moved him from Houston to Nashville and set up a new medical team to address his cancer. Her country star husband Jelly Roll has supported her every step of the way, and in a recent interview with Taste of Country Nights, he offered his own perspective on the family crisis.
"Bunnie's dad's doing well. He's sick. I hate to say it this honestly — he's clearly in what is obviously the last phase of his life," Jelly relates. "But he's doing a lot better now that he's here. Bunnie moved him here. She's getting him all kind of help, a new chain of doctors ... she's got enough resources to do a lot to try to help him."
"He's holding his head up really high," Jelly says.
10 Things You Didn't Know About Jelly Roll
The
Jelly Roll: Save Me
documentary on Hulu tells
Jelly Roll'
s complicated life story and spares no details. He's shockingly honest about addiction, prison, his childhood and his insecurities. Here are 10 key takeaways from the project.
Gallery Credit: Billy Dukes