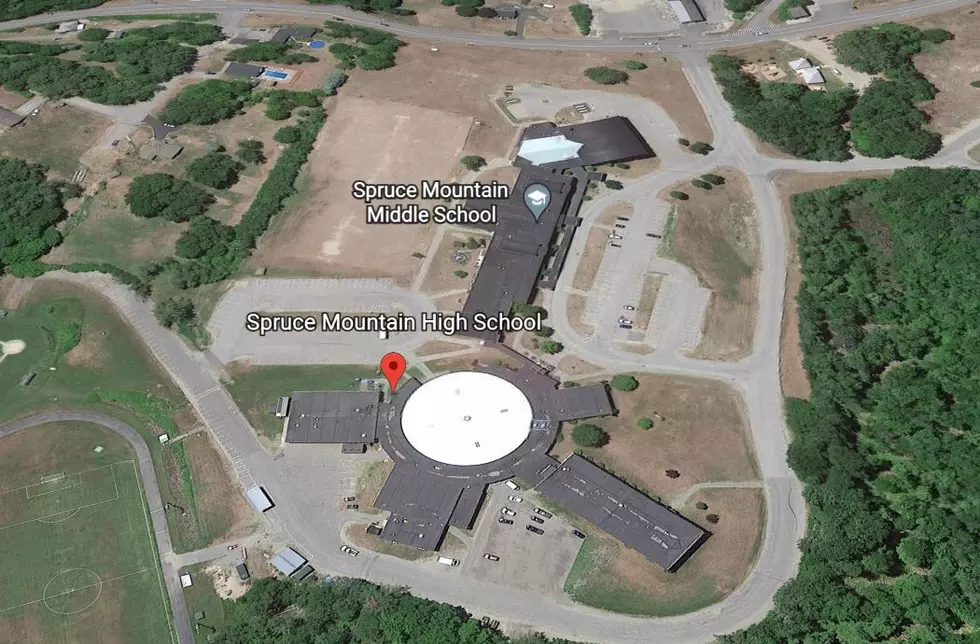 Central Maine High School Student Allegedly Threatens to Bring Gun to School
Spruce Mountain High School
According to a story by WGME 13 News, a Maine High School Student allegedly threatened to bring a gun to school during a bus ride. The comments were reportedly overheard by other students on the bus.
WGME, along with the Lewiston Sun Journal, is reporting that an unidentified teen has been charged with terrorizing after making the comments on Wednesday morning. One of the students who overheard the alleged comments reported it to their mom, and their mom subsequently called the school.
The student, who attends Spruce Mountain High School in the town of Jay, will be 'disciplined appropriately' according to the Superintendent, Scott Albert.
It was just over a week ago the two other Spruce Mountain High School students were charged with criminal mischief after it was discovered that the paid had allegedly drawn swastikas and racial slurs in multiple bathrooms at the Jay High School.
This Sidney, Maine Home is Brand New Construction, For Sale, & Has All The Amenities You Didn't Know You Needed
This place still has that 'new house smell' because, well, it is BRAND new!