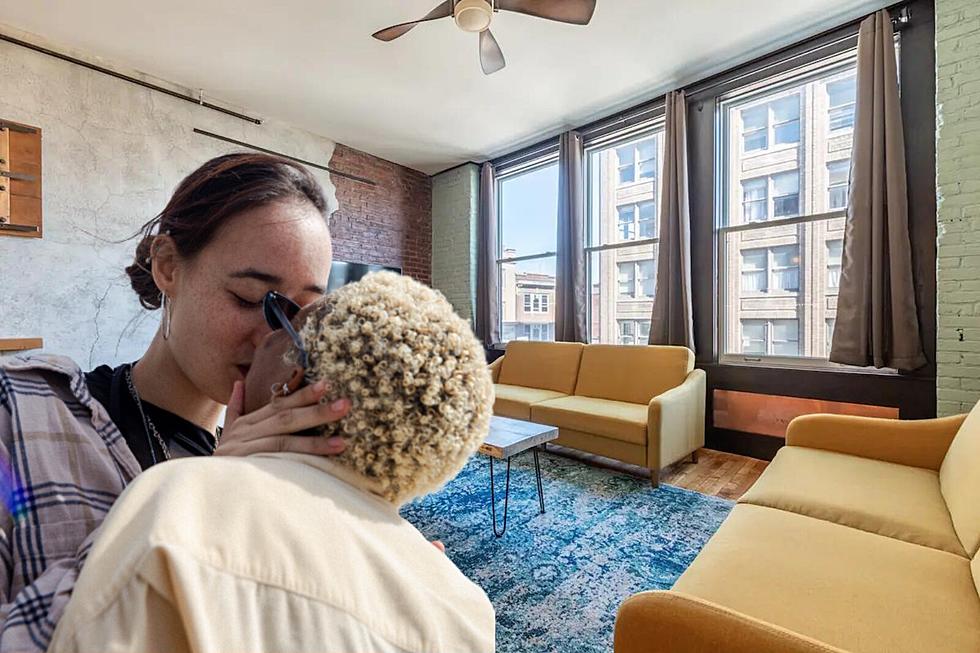 Check Out My Pick for The Sexiest Airbnb in Maine
Airbnb/Canva Pro
You're welcome in advance. I am the type of person that loves to highlight sexy spots in Maine because us adults need a break. To connect, to get intimate, to roll around together and spark up the romance from time to time.
I am your sexy guide to a sexy staycation. Consider me your curator of all things steamy in the world of getting away with your lover, I've scoured every corner of Airbnb to uncover a true gem that's ready to set your senses on fire.
Maine oozes natural allure, but guess what? I found a modern spot that takes sexy to a whole new level. Brace yourself as I unveil a getaway that's as sleek as it is sensual, and it's begging for you to explore it my love birds.
Even the bathroom is sexy..
The sexiest Airbnb Rental is in Maine.. BANGOR! Nothing against Bangor, but the first thing you do not think of about this town is sex appeal. But I will prove that wrong because hiding away in the city sits a couple dream getaway.
This is a rental on Airbnb includes a roof deck and breath taking sky line views. It's gorgeous, contemporary and historic and waiting for you to rent.
For a fair price of $121 per night, you and your partner could slip away to this hidden downtown gem.
There is even a slick little stylish cigar factory-turned-high-end-retreat close by. I mean, come on take a look at the inside of this place! It screams.. LETS CUDDLE!
The sexy kitchen and living room are perfect for a romantic getaway.
Check out the rest of this sexy spot below!
Check Out My Pick for The Sexiest Airbnb in Maine
Want to take a vacation with your lover at what I think is the sexiest Airbnb rental in Maine? Look no further.
7 Maine Pizza Places Barstool's Dave Portnoy Needs to Visit
Barstool's Dave Portnoy reviews pizzas but has never been to Maine to do so. Here are some Maine pizza places he should make the trip to check out.