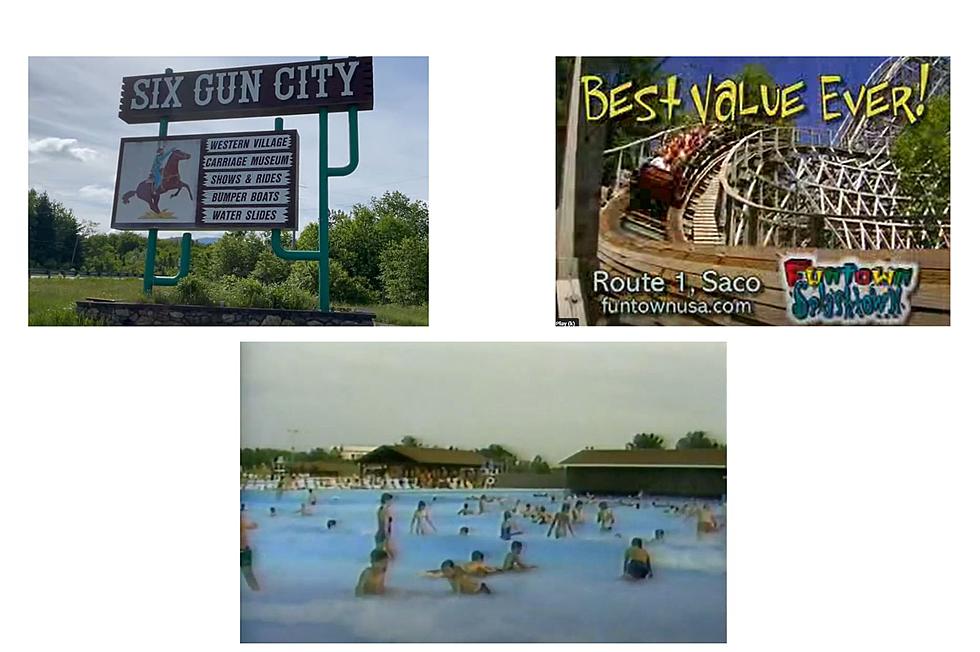 WATCH Old School Maine & New Hampshire Amusement Park Commercials
Youtube
Even though, as a I write this, we are preparing to deal with yet another winter storm, there is no doubt that we are just a few months away from the start of amusement parks season here in New England.
For most kids in Maine and New Hampshire during the 1980s, 1990s, and early 2000s, the highlight of your summer was the trip (maybe even trips, if you were lucky) to the iconic amusement parks in New England.
If you were lucky enough to be a frequent visitor to these parks, there is a good chance that you and your siblings (or friends) had your day planned out before you even hopped in the car.  You had decided that you were going to ride this, take a family picture here, then ride that, then eat pizza for lunch, then...
As much as we don't want to admit that we used to geek out like this, you know it is true.
These old commercials from our favorite amusement parks will definitely take you back to when you were a kid and they'll probably make you long for summer.
Funtown / Splashtown from the early 2000s
---
Aquaboggan from 1986
---
Storyland from 1990s
---
Santa's Village in Jefferson, New Hampshire
---
Six Gun City from the 2000s
---
And, some drone video of Palace Playland in OOB
Sadly, some of the parks that we grew up with have not survived to the 2020s.  Six Gun City in Jefferson, New Hampshire is one of these parks.  Last summer, a man who grew up with the park stopped by to check out what remains.  Here's his video:
Do you have any pictures or videos of old New England amusement parks?  Share them with us through our app.
To get our app, enter your smartphone number in the above box and we will text you the download link.
10 Must Visit Maine Attractions According To A ChatBot
We asked the
ChatGPT
artificial intelligence to suggest some lesser known attractions that needed to be on our Maine "bucket list". Here's what it came up with!