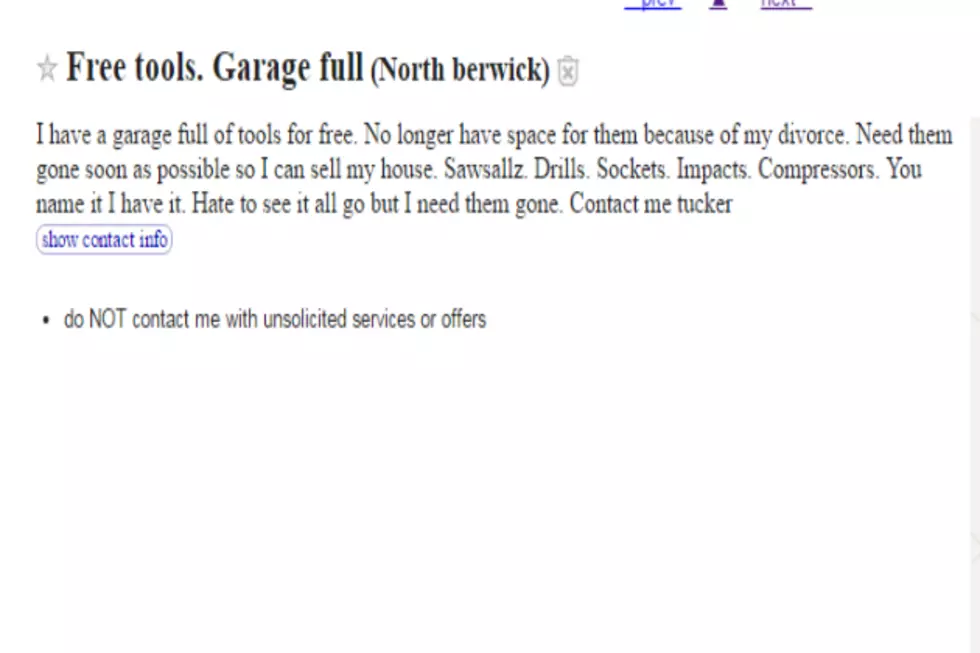 Divorce = FREE TOOLS FOR YOU On Craigslist
screenshot of craigslist.org
Awww, looks like another relationship bites the dust.  But,  you can benefit from it.  Looks like 'Tucker' is looking to liquidate some tools...for FREE!  Major score for someone looking for such items!  Bummer for the dude that has to give them away.
I have a garage full of tools for free. No longer have space for them because of my divorce. Need them gone soon as possible so I can sell my house. Sawsallz. Drills. Sockets. Impacts. Compressors. You name it I have it. Hate to see it all go but I need them gone. Contact me tucker
Tools are located in North Berwick.  C'mon...help Tucker out!  Take his tools.