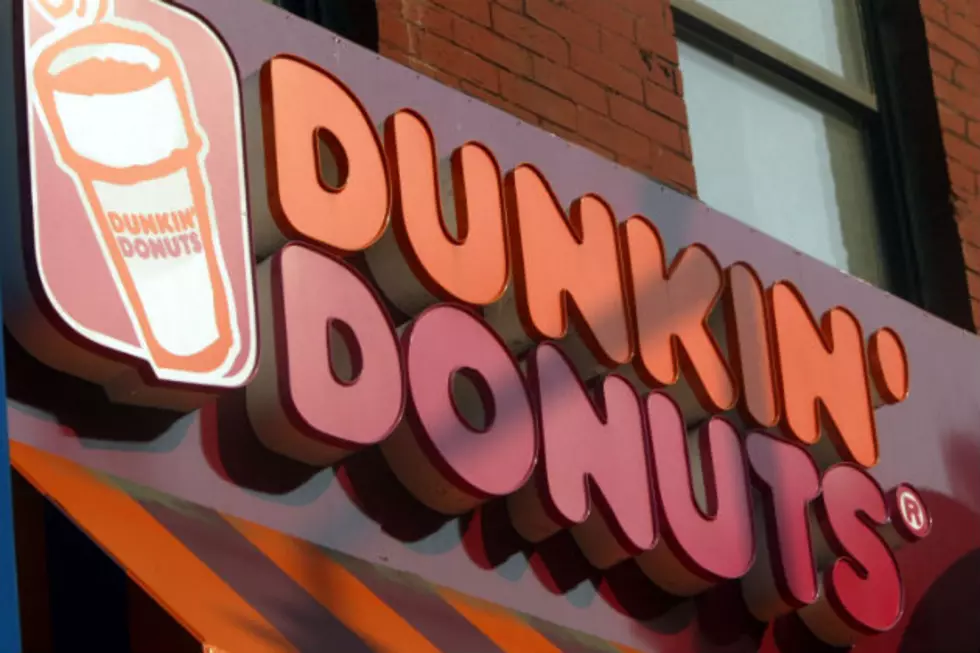 Dunkin' Says Farewell To Foam
Mario Tama, Getty Images
If you have made a trip to Dunkin' recently you may have noticed something new, something different, something good for the earth. No foam....as in no more foam cups.
"in Dunkin' U.S. restaurants, the foam cups have been replaced by double-walled paper cups. Dunkin' is also on track to fully transition to new, recyclable hot coffee cup lids in all of its U.S. restaurants by the end of the summer"
This is all a part of Dunkin's DD Green Achievement program which they started back in 2014 to help its franchisees build more sustainable and energy-efficient restaurants. They said:
"The new, double-walled paper cups, made with paperboard certified to the Sustainable Forestry Initiative (SFI) Standard, are currently used to serve all Dunkin' hot beverages, including coffee, espresso drinks, tea, and hot chocolate in the U.S. To meet guests' expectations and preferences, the cups maintain heat retention properties comparable to the prior foam cups, keeping beverages hot while keeping hands cool, without the need for a sleeve. Dunkin's transition to paper cups will remove approximately one billion foam cups from the waste stream annually. "
According to Scott Murphy, President, Dunkin' Americas, "Even in challenging times like these, sustainability remains a key priority for Dunkin'. We are proud of our accomplishments, but recognize that making a meaningful difference requires commitment and continuous improvement. We will build on our momentum and do our part to take care of the world around us because it matters to us, our franchisees, our guests, and our communities."
CLICK HERE to read more about Dunkin's "DD Green Achievement program"
Enter your number to get our free mobile app
READ MORE: Inspiring Stories From the Coronavirus Pandemic