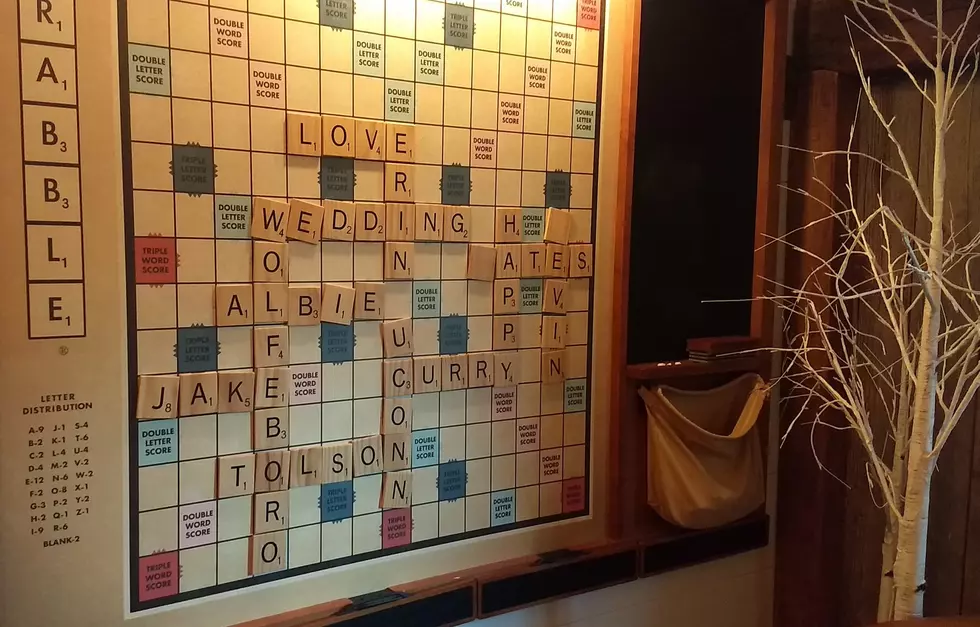 Have You Been to This New Hampshire Inn With a Giant Scrabble Board?
Pickering House Inn via Facebook
How lucky are we that some of the most romantic getaway spots in the country are only a quick drive away? When seeking out a romantic weekend destination, I like to make sure a few boxes are checked.
First of all, there needs to be an excellent spa on site so we can get properly pampered and not need to travel. I like to be able to waltz out of my room in a robe and head downstairs for my deep tissue massage. That way, when it's done and I am thoroughly relaxed, I am only a few steps away from my bed for nap o'clock.
Secondly, the sleeping situation needs to be top notch. On a weekend away, I like to catch up on my Z's, so we're going to need blackout curtains, a massive bed (preferably a King or California King), a cloud-like comforter and high thread count sheets, and a mattress that is not too squishy nor too firm. Yeesh! When did I get so boujee?
Lastly, and perhaps most importantly, there must be a delicious restaurant within walking distance of the accommodations. A nice wine selection is essential, and a charcuterie board on the menu is appreciated, but not mandatory.
Pickering House Inn in Wolfeboro, New Hampshire, is an amazing spot for relaxation and romance right in our backyard. The Inn recently made COUNTRY LIVING MAGAZINE'S List of the Most Romantic Getaways in New England! How exciting!
Travel + Leisure Magazine also named Pickering House Inn the #1 resort in New England.  That is quite the flex!
One thing that makes Pickering House so unique is their giant Scrabble board! When folks get married there, they can customize the board with words that are unique to the couple. I think this is such a fun and unique touch.
The big scrabble board is actually located in the Barn at Pickering House, which is their barn event space connected to the Inn. The Pavilion restaurant is located next door (in the white building) when you are looking at the Inn.
If you want to make reservations this summer, you better hop to it. Something tells me that rooms at this Inn book up quick.
Field to Fork: The Best Farm-to-Table Restaurants in New Hampshire
Gallery Credit: Megan
Remember These 50 New Hampshire Bars From Way Back When
Blast from the past: Check out the most beloved bars and nighclubs that have closed in New Hampshire.
Gallery Credit: Logan