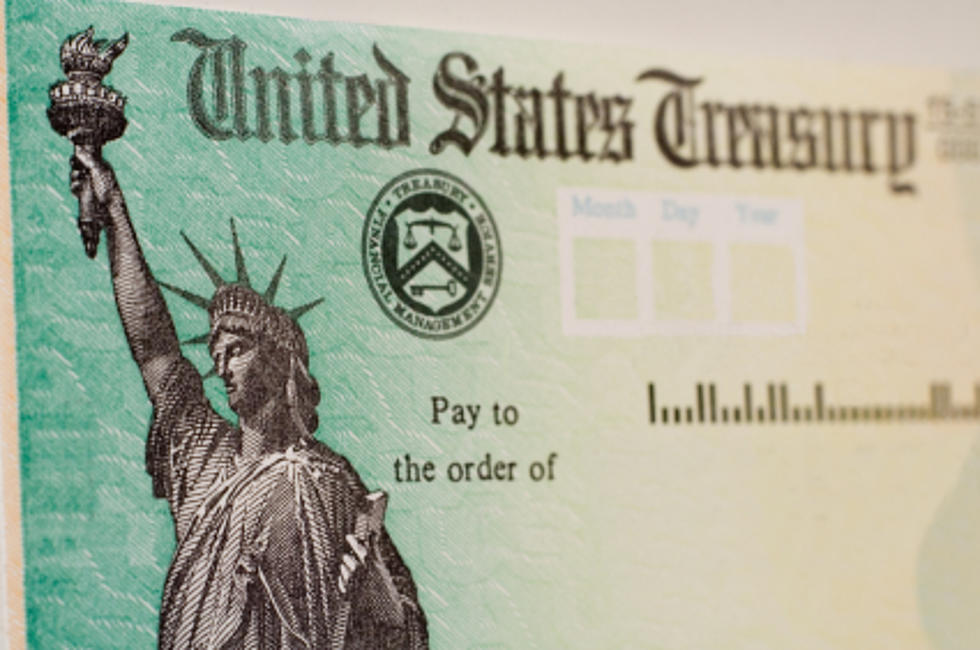 Haven't Gotten Your Stimulus Yet? Here's Why
A blank US goverment check with selective focus on the statue of liberty
According to WMTW, about 60 million people are still waiting for their stimulus checks.
Some of the reasons could be:
1 - You Didn't Get A Tax Return In 2019 Or 2019 - Even if you filed in those years, if you did not get a refund, there's a good chance that the IRS will not be able to direct deposit into your account.
2 - Your Stimulus Went Into An Old Bank Account - Check to make sure the IRS has your current bank account information
3 - The Money Went Into A Temporary Account Setup By Your Tax Preparer - Depending on who does your taxes, they may have set up a temporary account for your return.  That could, potentially, be the same account the IRS is using.
4 - You Filed A Paper Return In 2019 - While most people file electronically these days, some people still mail in their taxes.  The COVID-19 pandemic has put a temporary stop to the processing of paper returns.
To get more details about the status of your stimulus money, try to the IRS tool found HERE
Enter your number to get our free mobile app