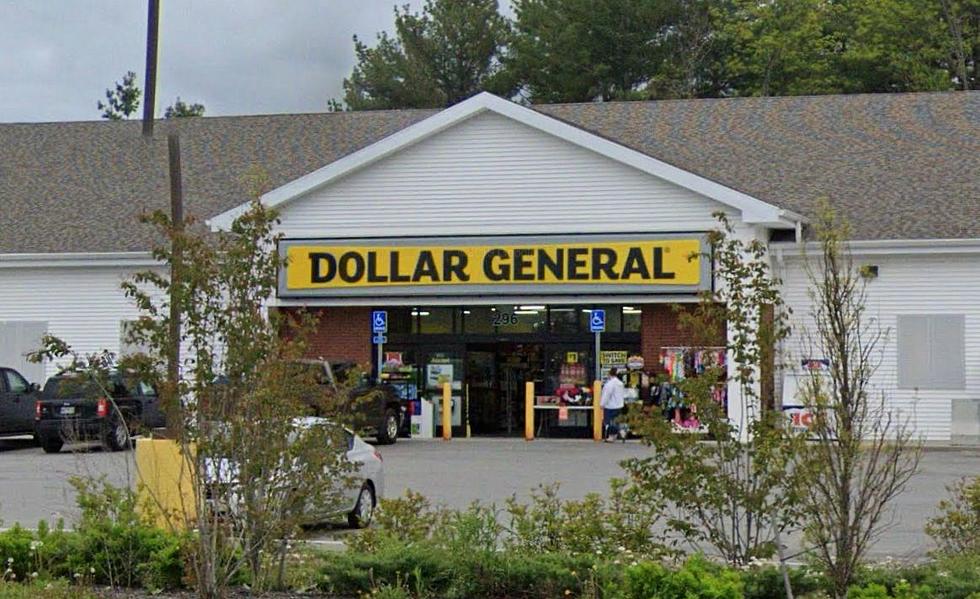 The Ultimate Guide To Discount Stores In Central Maine
Google Maps
When is comes to finding deals, the fist place many of us look to is a discount store. There are several great choices for discount stores in Central Maine for anything from food, to clothing, to general merchandise.
Here is a list of some of the best discount stores in Central Maine. If you know of any stores that should be on our list, let us know!
The Best Central Maine Discount Stores
Discount stores can really help stretch a budget. Will so many great stores around the area, here is a list of some of the best discount stores we have found in Central Maine.
Central Maine Places To Take Your Dog In The Winter
Our Dogs are part of our families and in winter we want to take them with us. These are a few great places that are dog friendly....even in the winter!
The 20 Least Populated Maine Towns
Maine is a vast state, which can be quite remote in some areas. Amazingly, Maine has numerous towns that still exist independently even with very little population. Here is a list of the 20 least populated towns in Maine.
Dollar Tree
Dollar Tree stores have for years offered everything they sell for the price of $1. Although recently the chain has declared that they will be bumping prices up by .25 on most items. They still offer a great value on a variety of items. You can find them in Central Maine in Augusta, Auburn, Farmington, Lewiston, Skowhegan, and Waterville.
Mardens
Like thier saying goes, "You should have bought it when you saw it at Mardens"! Mardens has been a fixtures in Maine for years with some of the best hidden values around. You truly never know what you will find there so it is best to stop by often. With locations in Central Maine in Waterville & Lewiston, it's a must stop.
Family Dollar
Unlike the Dollar Tree, Family Dollar, which is owned by the same corporation incidentally, has products for various prices but still has many great discount values. With more locations in Central Maine than any of our other discount stores on the list, you should easily be able to locate one close to you. Find them in Gardiner, Richmond, Fairfield, Lewiston, Lisbon Falls, Sabattus, Auburn, and Lewiston.
Ocean State Job Lots
Based in Rhode Island, Ocean State Job Lots has been growing and expanding all across New England. This a great discount store to score a variety of items. They always have a perfect selection of seasonal items, and also a unique selection of food items too. Currently, close by stores can be found in Rockland, Belfast, Oxford, and Bangor. There has been strong speculation that Augusta will be the first Central Maine location....hopefully coming soon!
Caswell's Discount Wholesale
Caswell's is a discount store with a focus on food and grocery but they do have other general merchandise also. Some people call it a "scratch n' dent" store, Caswell's has an amazing variety of items. I really love that you can find grocery items you won't find anywhere else except maybe in other parts of the country. This should be a must stop with only one location in Waterville, it's worth the trip.
Dollar General
This is another chain discount store with locations all around the country. Some people call it a neighborhood Walmart since it is more neighborhood based, and makes a great place to stop by and grab something quick. Dollar General has expanded quite quickly in recent years. Currently, you can find one near you in Central Maine in Augusta, Manchester, Lisbon, Auburn, and Lewiston.
Reny's
With a slogan like "A Maine Adventure" how can you go wrong with a trip to Reny's. This store has been steadily expanding through out Maine with a great cross section of lifestyle products from clothing to food, and a perfect place to find Maine branded items. In Central Maine you can find a Reny's in Farmington, Gardiner, Madison, and Pittsfield, with word from the headquarters that a location in Augusta or Waterville may be on the horizon sometimes soon.
Bell's Liquidation
Bell's is one of those places where you can find amazing deals on restaurant, and food service close outs. This is the place to go if you have an extra freezer. They also always have a great selection of produce. Going to Bell's is a destination. With only one location on Rt. 17 in Chelsea, they are currently only open on Wednesdays & Fridays. If you have never stopped, put this on your map of must visit places.
Big Lot's
With Central Maine locations in Augusta, Farmington, and Auburn, this national chain is the go-to for finding great deals on anything from furniture, to food items, to seasonal decorations. They also can usually locate, or have shipped most items that may not be in stock, this is a great feature that many of the other discount retailers don't offer.
Goodwill
Not only can you find truly unique and amazing deals on clothing and home items, you truly never know what you are going to find as the inventory changes on a daily basis. In Central Maine, look for Goodwill locations in Augusta, Waterville, Auburn, and Lewiston, with many other locations around the state. You can also do double duty, and make a donation of items before you shop and bring more stuff home, a win-win.