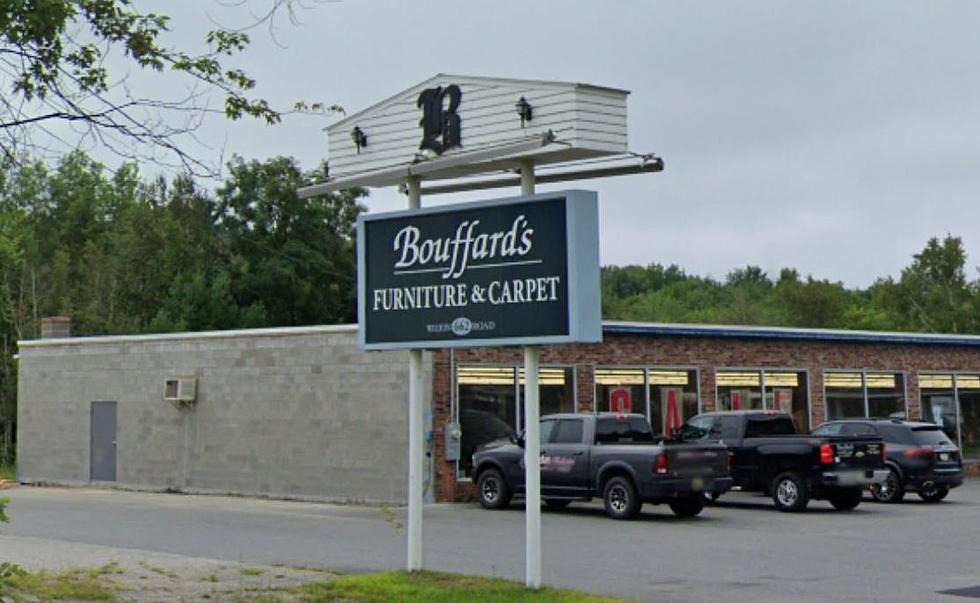 Here's What Is Going Into The Old Bouffard's Spot In Farmington
Google Maps
For many radio listeners, the jingle for Bouffard's Furniture and Carpets will forever ring in our ears.  It's like the PERFECT earworm...  You can hear it right now, can't you?  Yeah, we thought so.
Sadly, that jingle has played on-air for the last time.
Back in February, we learned that the store, which had been in business for over a half century, was going to be closing its doors.  The owner, Jim Bouffard, was closing the store.
Jim Bouffard's father, Pete Bouffard, had opened the furniture store way back in 1950.  Originally, the store was in Rumford. It was moved to Main Street in downtown Farmington in 1962 and to the current building next to Mt. Blue Plaza in 1968.
Now, it looks like a new business will breath life into that space.
According to an article in the KJ, The Granite Group will be opening a location in the old Bouffard's spot.  According to the company website, they are a regional (New England) plumbing and HVAC supply store.
The store currently has locations in Maine, New Hampshire, Connecticut, Massachusetts, and Vermont.
Additionally, and even more exciting for most people, the article explains that a new Marshalls store will open just down the road from The Granite Group location.  According to the article, the store will open in the Hannaford shopping plaza.
For those who do not know, Marshalls is owned by TJX, the same company that has TJ Maxx and Home Goods.  Much like the company's other store brands, Marshalls sells overstock items at a discount.  Combined, all three store brands sell everything from furniture, to pots & pans, to clothing.  You really never know what you are going to find when you go there.
There is no word on when either of the stores will be opening.  Presumably in the near future.
16 Maine Hidden Gems
Looking for inspiration for your Maine adventure? Check out our list of attractions, historic sites, restaurants, and performance venues.