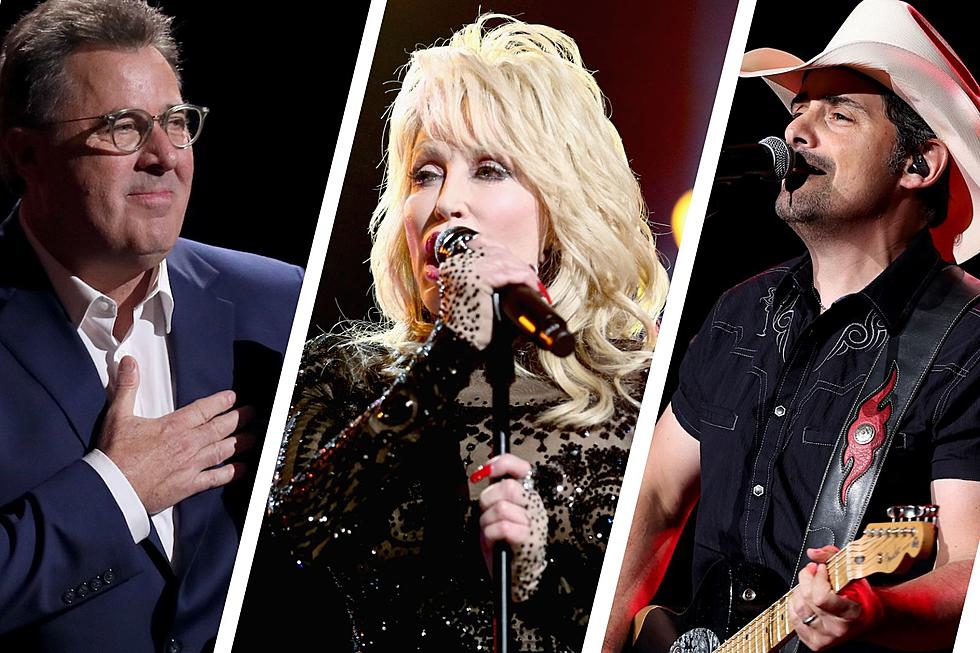 The 30 Best Country Songs for a Funeral, Ranked
Catherine Powell, Rich Fury, Terry Wyatt, Getty Images
Country music is always there for us, especially during our most difficult moments. When the time comes to say goodbye to someone who we love dearly, emotions can run the gamut. From indescribable grief and loss to gratitude that the loved one is no longer suffering, to the comfort of knowing that they're safely in Heaven — it's all represented in country music.
Scroll through the list below to see some of the most powerful choices for a funeral song that country music has to offer. In this compilation of songs, you'll find options that are universal to every country or gospel fan, as well as some other songs that speak directly to the late loved one's personality.
Classics like George Strait's "Troubadour" are a perfect choice to honor the person who never lost their sense of adventure and traveler's wanderlust, while Luke Combs and Chris Stapleton both offer selections specifically tailored to the relationship between father and son.
Carrie Underwood reminds us that our time on Earth is merely a stop along the way towards eternal life, while Lonestar and Steve Wariner point out that even when our loved ones aren't with us physically, they're always alive in our hearts. This list even features a few light-hearted songs to honor the person who was always a jokester, courtesy of Joe Diffie and John Prine.
Scroll through the list below to see some of the best country songs for a funeral or memorial service.
The 30 Best Country Funeral Songs, Ranked
There's simply no genre better equipped to express the pain, sadness and spirituality that comes along with losing a loved one. Here are the 30 best country songs for a funeral.