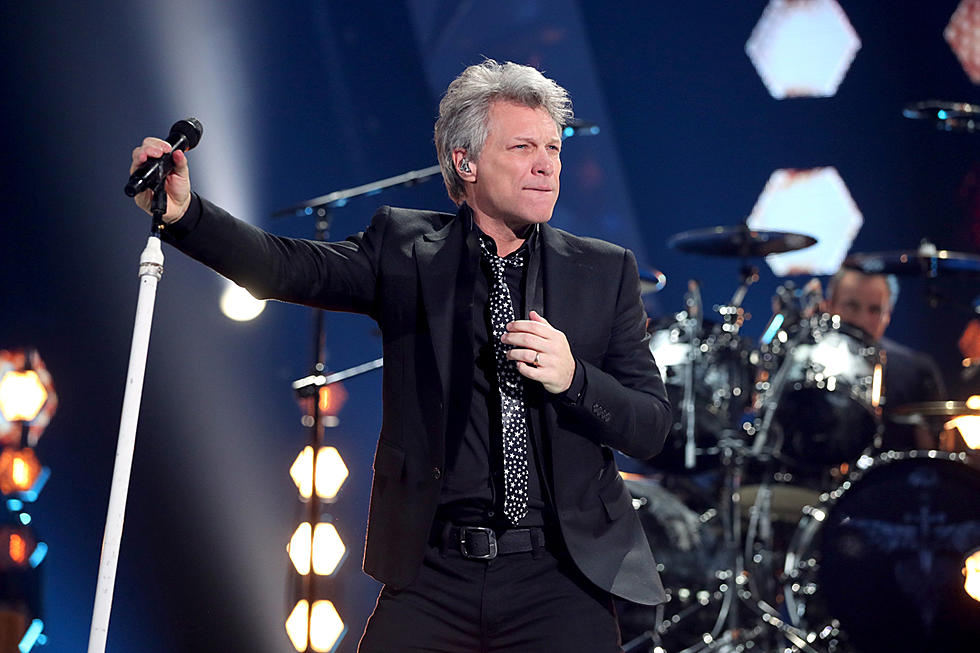 Jon Bon Jovi Rumored to Open Nashville Bar + Restaurant Venue
Christopher Polk, Getty Images
Nashville is becoming the mecca for celebrity-owned bars and restaurants. Lower Broadway is already lined with venues owned by Blake Shelton, Jason Aldean, Luke Bryan, Miranda Lambert and more, and now, it's possible that Jon Bon Jovi will be adding his name to the ever-growing list.
According to the Nashville Business Journal, the "Living on a Prayer" singer is connected to a project with Big Plan Holdings, whose plans include a three-story, 40,000+ square foot entertainment venue that will occupy a vacant lot that sits between Merchants Restaurant and Nudie's Honky Tonk in downtown Nashville. The lot was purchased in November 2020, and sources say that an LLC associated with Bon Jovi, using the name "JBJ," has been registered in the state of Tennessee.
The "Wanted Dead or Alive" artist is no stranger to the food service industry. He co-founded JBJ Soul Kitchen in Red Bank, N.J., and the nonprofit community restaurant now has branches in Tom's River and on campus at Rutgers University. Those restaurants operate on donations, and funds go to Bon Jovi's JBJ Soul Foundation, which has been providing affordable housing since 2006.
Recently, two more country artists announced plans for their own bar and restaurant spaces in Nashville. Eric Church shared his plans for a six-story honky-tonk public in January of 2022. Sharing his nickname, Chief's is expected to open in 2023.
Garth Brooks has also announced that he will open his own honky-tonk on Lower Broadway sometime in the next two to three years. Although he has not confirmed the name, he's strongly hinted that it will be called Friends in Low Places after his hit song.
See Inside Jon Bon Jovi's Palatial Palm Beach Mansion: