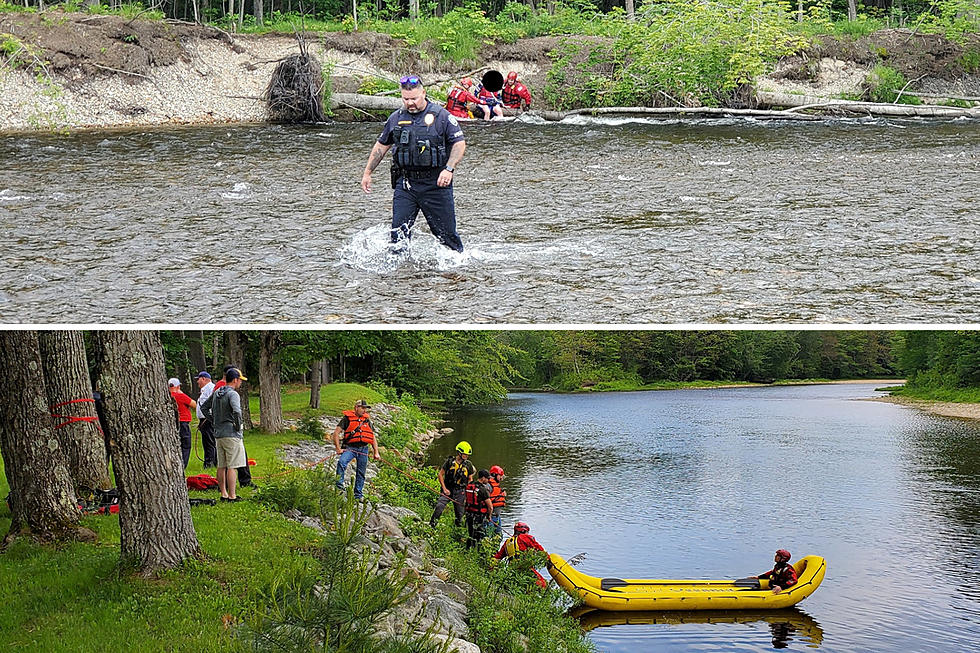 Lucky to Be Alive: Kayaker Rescued After Becoming Trapped in New Hampshire River
Campton-Thornton Fire Rescue via Facebook/Canva Pro
I have got one heck of a story of heroism straight out of the Pemigewassett River in Thornton, New Hampshire.
This all took place on Thursday, June 15, according to a Facebook post by Campton-Thornton Fire Rescue.
A kayaker became trapped in the river and the incident was serious, the Facebook post stated.
She had fallen into the river and was clinging to a tree potentially with a broken arm, according to Campton-Thornton Fire Rescue, and emergency services received a call from the kayakers partner around 12:30 stating that she was stuck in a tree in the river.
Responders quickly came to the rescue. There were multiple teams including the Campton-Thornton Fire Rescue, Thornton New Hampshire PD, and Waterville Valley Department of Public Safety. 
The Facebook post stated that the female kayaker's companion led the responders to the area where she was trapped
They were able to call out to her and heard her voice, but as the post states, her condition was rapidly decreasing and she had a short loss of consciousness. The rapids were moving fast so they knew they didn't have much time to get to her.
According to the post, they were able to send out rescue swimmers who bravely crossed the river and reached the female and together they helped the kayaker from being swept away from the rapids.
They were able to successfully take thee patient to the hospital.
According to the post, they are currently investigating the incident, and it's assumed that the life jackets could have played a role in saving the lives of the stranded kayaker.
Top 10 Favorite Adulty 'Missed Connection' Titles in Maine
Craigslist's 'Missed Connections' tab will bring you entertainment, vulgarity, and good old fashion romance. Let's check out my favorites!
These Eight Towns Have the Kindest Residents in New Hampshire
We asked Granite Staters which New Hampshire towns have the nicest residents. Here's what they said.