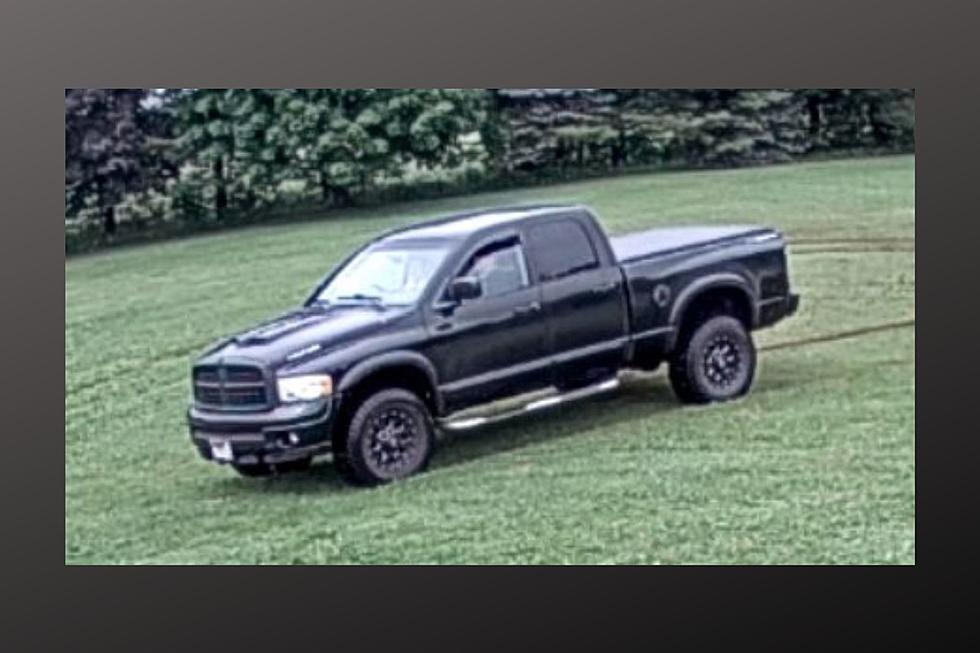 Kennebec County Sheriff's Office Seeking Suspects That Tore up a Maine School Field
Kennebec County Sheriff's Office
I often try to look for the good in all people, but things like this can certainly make it extra hard.
According to a release from the Kennebec County Sheriff's Office, they are seeking the public's help in identifying this black Dodge Ram and the occupants that were inside it.
You can see the picture below of the truck ripping through the field.
According to the release, the Kennebec County Sheriff's Office says that the truck in the photos was involved in 'criminal mischief' on Tuesday, June 27. They explain that the truck, apparently in broad daylight, was seen on surveillance camera doing donuts and burnouts on the Mt. Vernon Elementary School ball field.
The vehicle in question appears to be an older Dodge Ram 1500 with custom rims, a bed cover and tube-style side steps.
Why would someone do this? It just seems so unnecessary.
This is certainly not the first time something like this has been done and unfortunately probably not the last.
News Center Maine reported back in 2019 about a vehicle damaging the Clifford C. Mitchell Sports Complex turf field in Scarborough.
Anyone who has information about this recent incident at the Mt. Vernon Elementary School ball field or would like to disclose information anonymously can do so by contacting Deputy York at the Kennebec Sheriff's Office. They're asking that you call the Augusta Regional Communications Center at 207-624-7076. If you know anything, let them know.
Discover Maine's Top 15 Trivia Nights for an Entertaining Challenge
Trivia has been a popular phenomenon that's been popping up all around Maine. Here are 10 spots in Maine that you can go to test your skills or just have fun!