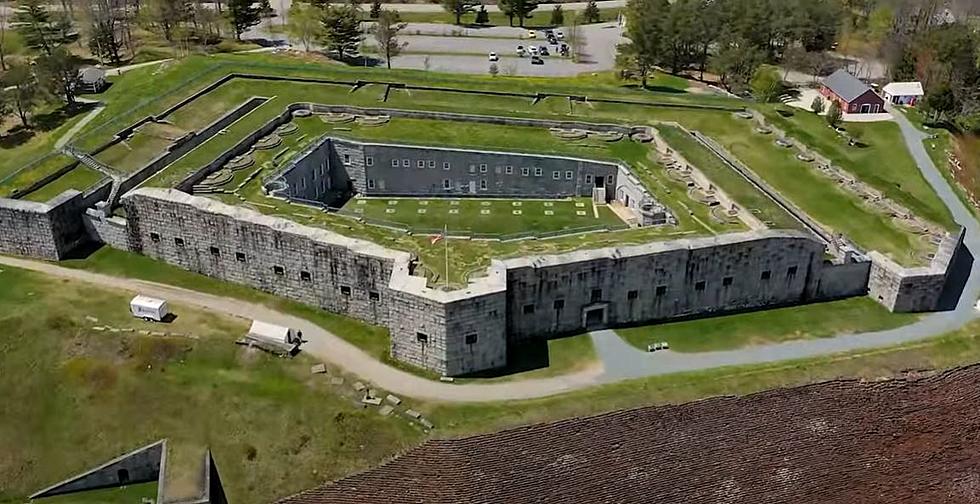 Magical Fun Unleashed: Wizarding Day Coming To Maine's Fort Knox
Youtube
It is kind of hard to believe that it has been about a quarter of a century since the first Harry Potter book came out.  And, it has been about 16 years since the final book in the original series was released.  The popularity of JK Rowling's magical franchise seems to steadily increase.
In just the last few years, we have seen several spinoff movies, the development of a new TV series, a major video game, and an entire amusement park world focused on the franchise.
We've also seen many restaurants and attractions get in on the magical fun with "wizarding" events.
The latest is Maine's Fort Knox.  That's the one on the Penobscot River, not the one with all of the gold.
According to an event posting on the Friends of Fort Knox page, they'll be holding a wizarding day on Saturday, July 29th, 2023.  The event will run from 10 AM to 4 PM and will not cost anything above the normal, very reasonable, admission price.
Young wizards are encouraged to dress up.  However, you're going to want to leave any weapons at home.
The post goes on to say:
Practice your incantations, potion mixing and hunt marvelous magical monsters. Seek wizard artifacts on a self-guided treasure hunt that is fun for all ages. Bring your spell books and wands to guard against the dark forces that have been unleashed at Fort Knox!
Fort Knox was constructed between 1844 and 1869.  Following the American Revolutionary War and the War of 1812, it was decided the fort was needed to prevent the British from making future incursions up the Penobscot River.  The fort was named for Major General Henry Knox, the first Secretary of War.  While it was operational for several conflicts, including the American Civil War, it never saw combat.
Check out this drone video of Fort Knox and other Maine landmarks:
Get more details about the event HERE
37 Must Visit Places On Route 1 In Maine
We've put together a list of places that you need to stop during your next adventure down Route 1 in Maine. These are a mix of amusement parks, mini golf places, indoor activities, cool stores, and restaurants.