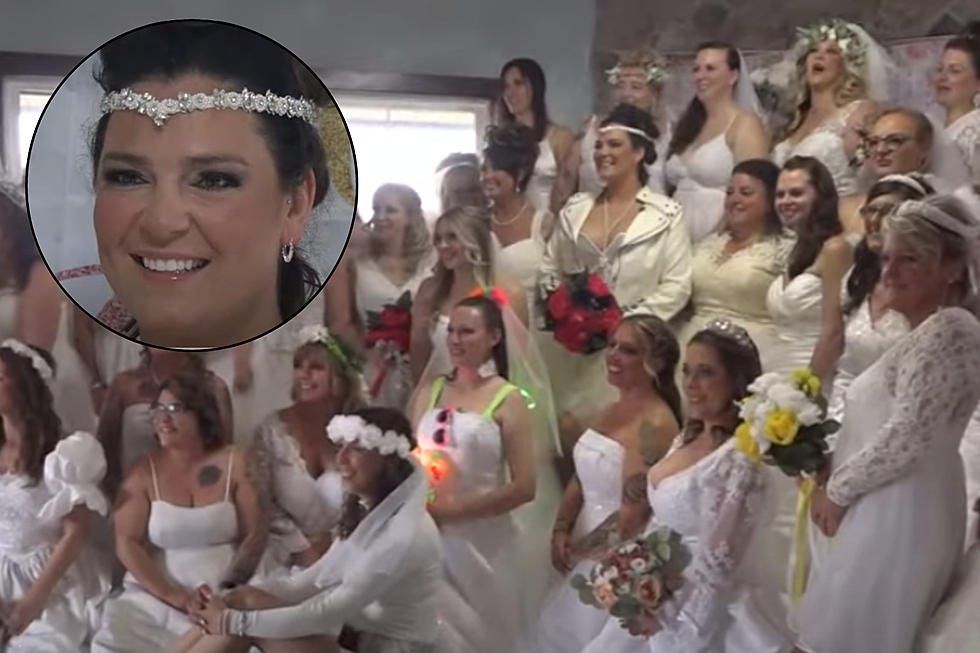 Maine Royal Homecoming: 70 Friends Throw Wedding-Themed Party
News Center Maine via YouTube Channel
Good friends are hard to find, but one Mainer is extremely lucky to have 70 show up to one place in unique outfits, just for her.
This was both a welcoming home and birthday celebration to honor Andrea Owens, according to News Center Maine. 
Andrea spent over a decade working as a nanny for a royal family in Saudi Arabia and was dedicated to caring for their children, the news station reported. She would come back to Maine for short visits before returning, but her friends missed her terribly.
News Center Maine said that after over 10 years of nannying for the royal family, she made the decision to return to Maine and reunite with her friends and family to celebrate her 38th birthday.
However, this wasn't any regular birthday celebration
With marriage and having her own children off her radar, as she said, she chose a birthday celebration with a unique wedding theme and asked all of her friends to wear wedding dresses, the news station reported. And they did, 70 of them.
Andrea was overwhelmed with the emotion following her friends celebrating her in such a unique and beautiful way. They sang, danced, had a pub crawl and celebrated the day in their gowns, the news station said.
Andrea told News Center Maine, "I can't even! I look around and I'm, like, flabbergasted with the amount of support and love that I'm feeling tonight," 
This is all about the beauty of connection and friendship and how important it is to all of us.
A party-goer and friend, Michelle Benson made a very poignant comment about the day to the news station,
"And that is what we are doing tonight: we are living in the moment, we are finding the joy in the journey, and we are bringing positivity to the world that we are coming in contact with through the ripple effect of us smiling and enjoying life when so much has been so heavy in the world," 
Congratulations to Andrea for having the best friends in the world and welcome home to Maine!
25 Ways You Can Spot a Tourist in Maine
Do you think you can spot a tourist in Maine? Here are 25 ways to know for sure.
New England Haunted Attractions
We've put together a list of some of the best haunted attractions from around Maine, New Hampshire, and Massachusetts. What else needs to be on our list? Let us know by messaging us through our app.