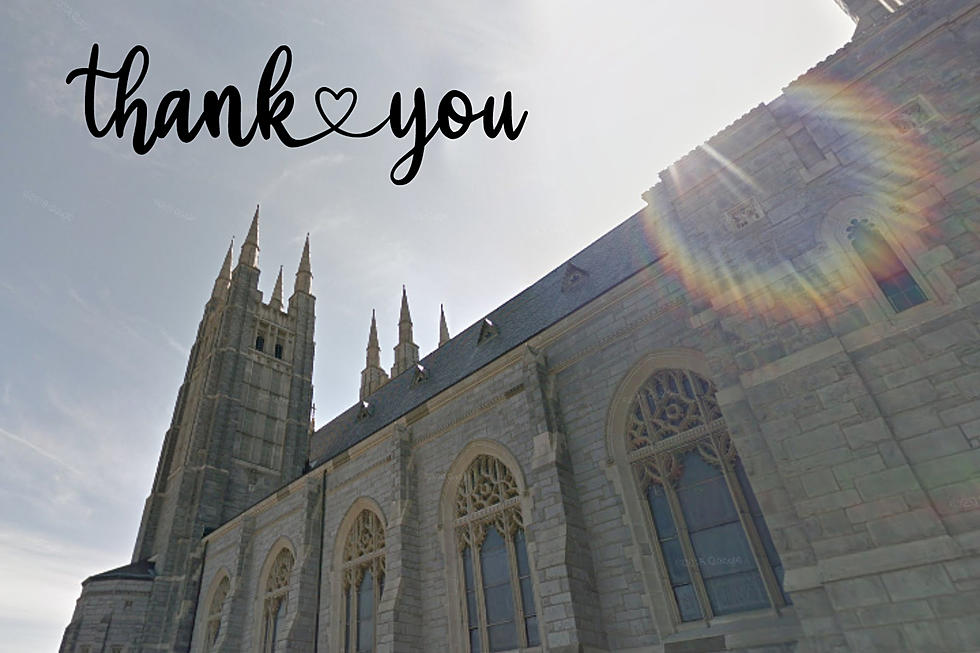 Maine to Honor Selfless Lewiston First Responders at This Community Dinner
Google Maps/Canva Pro
The tragic events that unfolded on that dreaded day of October 25, 2023 in Lewiston, Maine, will forever be a part of our memories.
So much hard work and deep effort came from our heroic first responders and medical personnel, as they were called into action to help support our community. Now, there is going to be a thank-you dinner as a gesture of our collective gratitude.
The event is scheduled to take place on December 15 from 4:30-6:30 PM at the Basilica of Saints Peter & Paul, located at 122 Ash Street in Lewiston. 
This event is not just a dinner. It is a celebration of the unwavering dedication and selflessness provided by those who looked over our city and took care of the victims.
The Basilica has been a hub and a center of support for that tragic day, as well as a symbol of camaraderie for our city of Lewiston. The vigil was housed there, with thousands of people to start the process of healing.
And if you cannot join in person, they have thought of everything, because there will be takeout containers with volunteers standing by to deliver these specially-prepped meals to the Emergency Department of Central Maine Medical Center (CMMC).
On the menu at this dinner will be chicken pot pie with a vegetarian option available, balked beans w/brown bread, coleslaw, and a yummy apple crisp made with Maine-grown apples courtesy of Heaven's Kitchen of Hampstead, NH, according to Prince of Peace.
As the date approaches, they are anticipating a gathering that will connect all of us together to give thanks to our first responders and medical personnel. Together, we will honor and uplift those who dedicate their lives to the well-being of others.
Thousands Attend Powerful Lewiston Vigil
The vigil in Lewiston last night is etched into our memories, a moment of profound healing we should all take a moment to witness.
Gallery Credit: Lizzy Snyder
These Are The Top 25 High Schools in Maine - Did Yours Make The List?
The top 25 high schools in Maine
Gallery Credit: Jeff Parsons