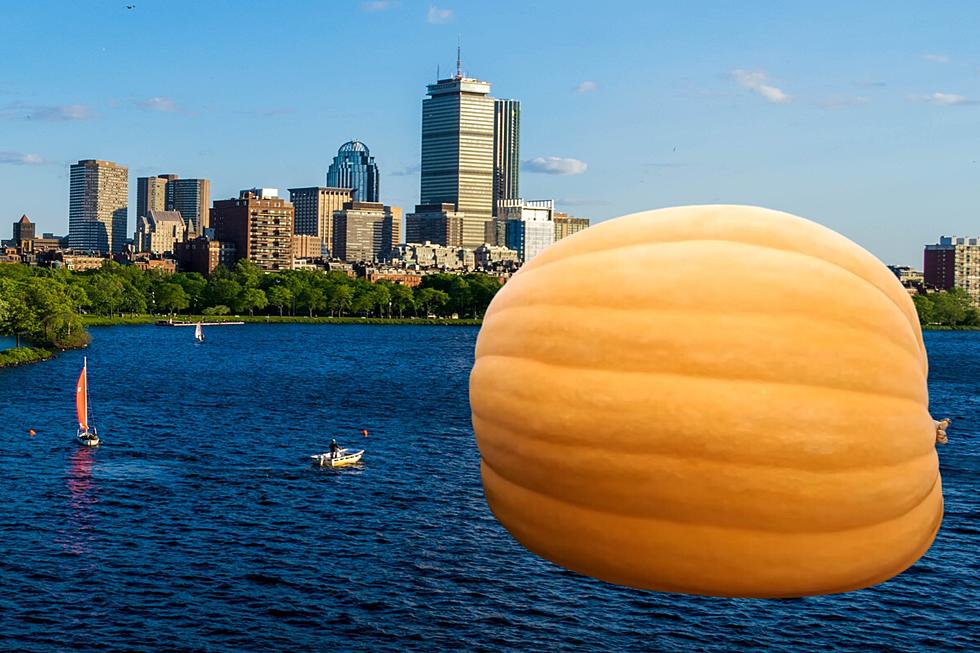 Massachusetts Resident Trying to Float Down the Charles River in a Giant Pumpkin
Photo by Prateek Pisat on Unsplash / GiantPumpkins NL via YouTube
It's pretty natural throughout the years as you grow up to set goals for yourself -- make your high school's football team. Save up enough money for the car you've wanted since you either started driving or started thinking about your driver's license. Become a successful lawyer or chef. Someday own a lake house or beach house.
Those goals can change over time, but when you're talking about your life's goal or dream, that's the mecca. That's the ultimate one thing you dream of accomplishing before the end of your life -- and often, it can be a bit out of reach.
For example, my life's dream is to win the lottery and build a compound where my closest friends and family members can all have a place so we can live out our lives within walking distance of each other and enjoy our time instead of just working most of it away.
For one Massachusetts resident, their life's dream is a bit different. In fact, it's way outside of the box, which you have to respect. Because it involves a gigantic, award-winning pumpkin like you would see at a local fair like the Fryeburg Fair or the Topsfield Fair, and the Charles River.
Recently on Reddit, a Mass resident posted about their life's dream in the Cambridge, Massachusetts, subreddit, about floating inside of a giant pumpkin down the Charles River.
In fact, shockingly enough, the resident has everything they need for the most part. According to their post, they recently saved enough money to purchase a massive, 1,000+ pound pumpkin from a grower -- they just need a forklift (and someone who can operate it) to position the pumpkin.
20 Restaurants Mainers Want to Bring Back
LOOK: Controversial songs from the year you were born
Stacker
celebrates history's most boundary-pushing—and thereby controversial—songs from 1930 through today.
Gallery Credit: Stacker