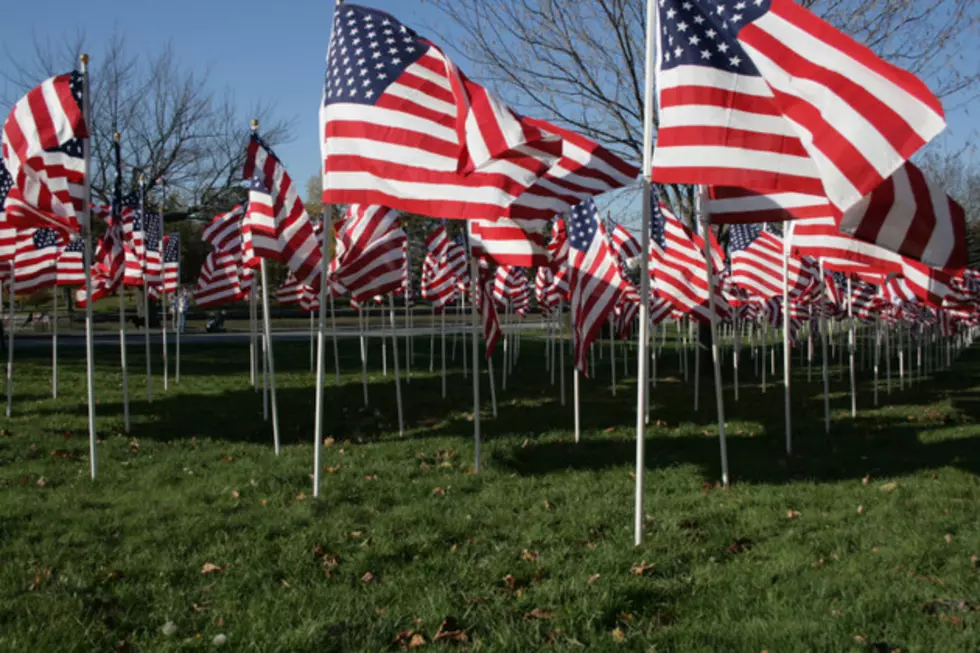 Memorial Day Parades, Ceremonies, And Events
Richard Lockyer
We're just a few days away from Memorial Day 2019.  As you enjoy the day off, BBQs, and time with family, please keep in mind the real reason for the holiday: the Veterans whose sacrifice has allowed us to live in a free country.
Auburn - Part of the Sesquicentennial (150 years) heritage celebration, the parade will kick off at 10 AM on Memorial Day Monday.  Following the parade, there will be a ceremony at the Veteran's Memorial.
Augusta - The Miles For Mills Memorial Day 5K, a fundraiser for the Travis Mills Foundation and a remembrance for fallen Veterans, kicks off at 9 AM in Downtown Augusta.
Clinton - The Willett McKenney American Legion post 186 will hold a Memorial Day parade on Monday,  The parade will begin at the post office at 10 AM.  It will travel down Railroad Street to the Riverview Cemetery Civil War Monument.
Freeport - The parade will begin a 9:30 AM on Monday at the corner of Main and Holbrook Streets.  The parade will be followed by a ceremony at the town park on Bow Street.
Gardiner - The Smith-Wiley American Legion Post 4 will hold its parade on Monday at 10 AM. It will begin at the Gardiner Armory on Brunswick Avenue.  It will travel down Brunswick Avenue to the Gardiner Common.  A ceremony at the common will follow the parade.
Hallowell - The Goodrich-Caldwell American Legion Post 6 will gather at the post at 9:15 and proceed to the Civil War Monument where a ceremony will take place at 10:30.  For more information, call Jerry Stuart at 207-582-4713
Sidney - The town of Sidney will hold its Memorial Day parade on Monday.  It will leave from the Sidney Grange Memorial on Middle Road at 10 AM.  For more information email artistree8@roadrunner.com
Skowhegan - A parade will take place on Memorial Day at 10 AM.  Beginning at the intersection of Dyer Street and Madison Avenue, it will travel toward downtown Skowhegan.
Topsham / Brunswick - At 8:45 AM on Monday, a ceremony will be held at Topsham's Monument Place.  Following that, the parade will move down Main Street toward Brunswick, where another observance will be held.
Waterville - The annual Memorial Day Parade will begin at Head of Falls at 10 AM on Monday.  The parade will end at Veterans Memorial Park.
---