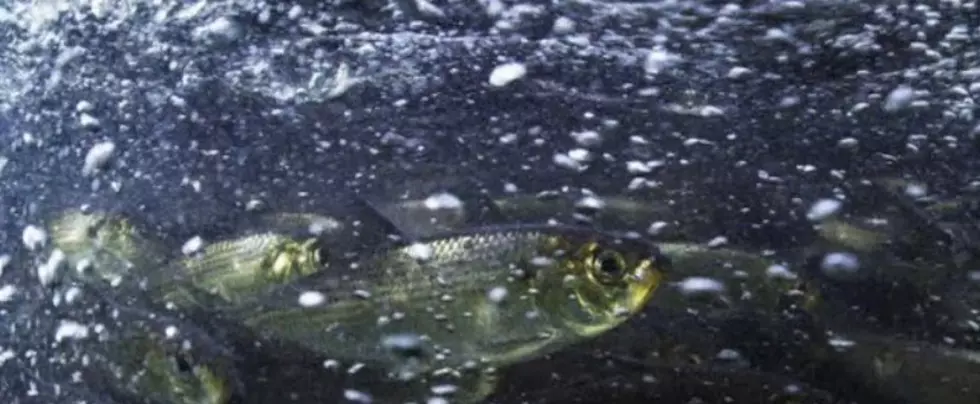 Fish Species Seems to Magically Reappear in Central Maine's China Lake
CBS Sunday Morning via Youtube
If you like fish, fishing, or watching fish just purely being awesome because they are fish then this article is for you. The fish community is extremely excited to see that a historic fish called Alewives, who are native to Maine but have not been in China Lake since the revolutionary war, according to WMTW.
That particular war was like, hundreds of years ago, so this is crazy to see a fish like that return. It's also very important to point out that the fish came back on their own.
Nate Gray who is the Maine Department of Marine Resources scientist told WMTW, 
This is really kind of a fascinating thing considering how long China Lake hasn't had these native fish in it
WMTW reported on YouTube how all of this came about.

According to the article, it has taken two centuries since the native alewives came back to China Lake.
According to the Department of Marine Resources,
Alewives fish is River Herring is a collective term used to describe both anadromous alewives and blueback herring. The alewife is the more common of the two species in Maine. River herring are anadromous (sea-run) fish that spend the majority of their life at sea but return to freshwater to spawn.
The executive director of the organization Maine Rivers, Laura Hudson, told WMTW that they found this native fish in the same spot site they worked last summer because her team spearheaded the restoration initiative that was almost a decade long where they were attempting to clear the seven-mile pathway between the Kennebec river, which included six dams, as the article states, to help these fish find their way.
Because of this work the fish started to "arrive in droves" as they stated. They are know guessing that the Alewives that arrive could be up to 1 million.
It's just a huge, huge, huge keystone species in the Gulf of Maine and beyond and to be able to bring back a run of this size is truly remarkable,

Scientist Gray, WMTW
This is a beautiful thing for the circle of life within our waters in Maine because these native fish now have the ability to migrate to and from seamlessly, without any obstructions.
Take a look here where CBS Sunday Morning on YouTube, also reported on Alewives!
Amazing Modern Home on the Banks of the York River
On the banks of the York River lies this modern masterpiece. The home has 3 bedrooms, 3.5 baths and nearly 3,000 square feet of pristine craftsmanship. The asking price is $5.95 million.
Anne Erwin from Sothebys International Realty is the listing agent. You can find out more
info here.
Women in Maine Get Honest & Have 'Real Talk' About Bras
"Isn't it so easy to find the perfect bra?" Said no women, ever. Maine women get real and have a discussion about bra's and pricing with me and it's a beautiful thing