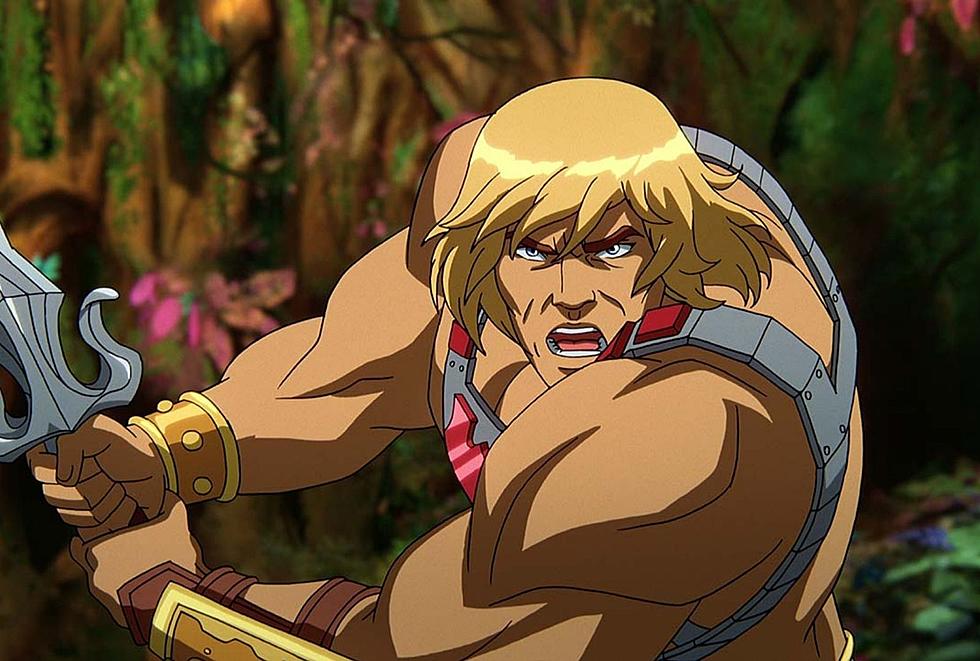 Netflix's 'Masters Of The Universe' Is Canceled
Netflix
Unfortunately, it seems that Netflix's Masters of the Universe movie is done for before work even properly started on it. The pre-production costs, which were mostly eaten up by buying the property from Sony in the first place, reportedly around $30 million dollars. Supposedly, the budget for the final film would have been in the neighborhood of $200 million.
Investors have become concerned with Netflix's recent subscriber drop, which they're now trying to recoup by removing their cheapest ad-supported plan and replacing it with one that costs $9.99. A lot of the issues Netflix is having revolve around the fact that they recently cracked down on password sharing, as a way of encouraging those who use other's accounts to sign up for their own plans. Not only have they gotten bad press as a result, but the kind of people borrowing passwords don't seem to care enough about the service... or maybe they just can't afford it.
READ MORE: Netflix Has a New Most-Popular Show in History
Netflix claims that the decrease in subscribers has nothing to do with the budget issues surrounding Masters of the Universe, which would have starred Kyle Allen. Aaron Nee, one of the co-directors of the film, spoke with Variety back in 2022 to talk about his excitement.
It was very important to us that with Masters of the Universe we hold onto what that was for us as kids. It wasn't silly to us or absurd to us, it had a depth and a meaning to it ... [we want it to] hold onto something that has a core human empathy to it and yet isn't afraid to have fun and get crazy … what we're going to be able to do in this movie is gonna blow people away.
Mattel, the owners of the Masters of the Universe toys and concept, will now try to convince another studio to make the movie.
The Most Popular Films on Netflix
These are the ten most popular films (in English), based on hours viewed in their first 28 days on Netflix. (The numbers come from
Netflix's official site
.)