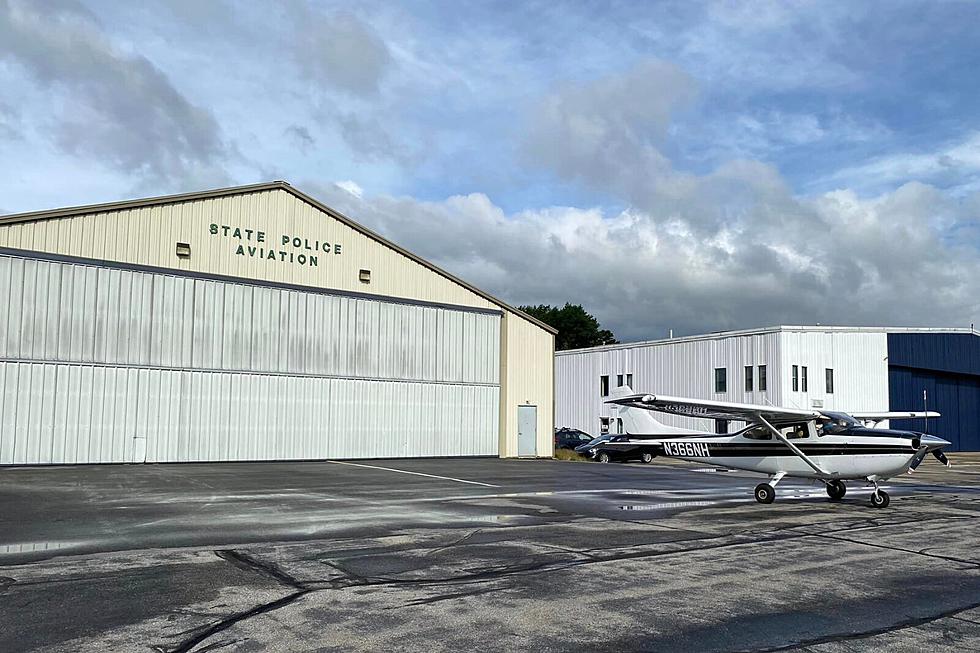 Man Allegedly Hits 93 MPH in High-Speed Chase but Can't Escape New Hampshire Police Aircraft
New Hampshire State Police via Facebook
A daring pursuit took place on the interstate recently and it was similar to an action-packed movie.
According to the New Hampshire State Police, a high-speed chase on June 15, 2023, involving a motorcycle and a NH police aircraft resulted in the arrest of a Connecticut man.
The incident occurred during a traffic stop by the #NHSP Special Enforcement Unit. This took place on Interstate 93 North in the Town of Bow.
As the police state, the chase involved a 2010 Harley Davidson, driven by 33-year-old, Daniel David Palozie of Connecticut. He allegedly was clocked at 93 MPH and according to the police did not want to stop for the traffic operation.
The police go on to say, the troopers tried to pull him over but instead he fled at a dangerously high rate of speed and road in the breakdown lane, according to the post.
While chasing Daniel, a Trooper in a State Police aircraft flew above monitoring Daniel.
The post doesn't state exactly which aircraft was used, but this FB video below highlights what aircraft they do have:
Police say, this took place for several miles until he decided to state exit 20 and get off the interstate. The aircraft reported to the police that he was allegedly exiting and entered a parking lot of the Market Basket in Tilton. The aircraft saw him park his bike near the tree line, told the police, so they quickly arrived at the scene and snagged him. Putting him into custody.
He is innocent until proven guilty and will now facing multiple charges. The post goes on to say that after being booked, he was bailed out on his own recognizance. He will be expected in appear on July 28th at the Concord District Court.
Vintage Photos of Hollywood Starlets Showing Off Maine License Plates In the 1950's
Check out these old photos from the
1950's from the Maine Bureau of Motor Vehicles
capturing an era when showcasing the latest license plate design required pretty women and, sometimes, a lot of leg. Funny enough, these women are Hollywood actresses that may be known by other names. See who was modeling Maine's license plates in this bygone era of 'Old Hollywood'.
These 20 Maine Ice Cream Places Serve Up the Biggest Scoops
Let's find out which Maine Ice Cream Shop has the deepest scoops!